The Jiggle Challenge Winner!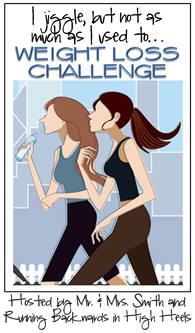 We would like to Congratulate
Kelly at Life in the South
for being the winner of the Jiggle Challenge!! She lost with 5.16% of her body weight! Let's not forget to give her encouragement on the rest of her weight loss journey.
Kelly, just e-mail me or Lindsey and we will get your info to get your iTunes gift card to you- P.S.- if you don't use iTunes, let us know and we can get you something else.
Happy Monday!

2 Responses to The Jiggle Challenge Winner!