Mommy Trials.
We all have those days, right? Where our kids are absolutely driving us insane. The days that you want to hide in the bathroom with your iPhone and a bag of chocolate just so you can play on Twitter and Pinterest? No? Don't tell me it's just me…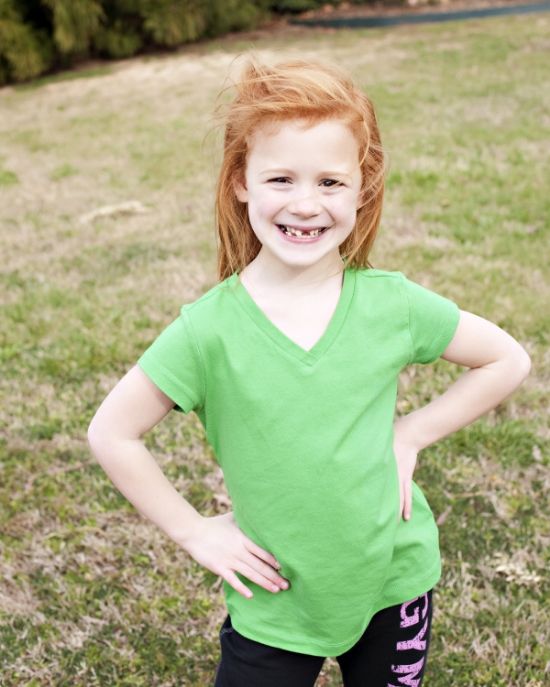 Anyway. See that adorable little girl? Well.. she is trying my patience. And if either of us live for her to see 18, it'll be nothing short of a miracle. She argues. She back talks. She does what she wants even after being told no. I've taken away iPads, tv shows, even getting a vote on dinner. Her attitude is getting better, but the general arguing.. it's enough to drive you to drink. But let's be real… in a battle of wills… I will always come out the victor. I basically invented the game of being stubborn. So, my M.O. has been to stay on top of her attitude. Constant correcting. Which means.. I feel like I'm constantly yelling at her. That I never say a kind word to her. That I am over her shoulder telling her what a crappy job she is doing. (Okay. Not LITERALLY that last one.. but it sure starts to feel that way.)
John says, "You just need to calm down with her." Me: "But she just doesn't LISTEN to me."
Prime Example: Easter morning. Girls come into our bedroom, I am (TMI coming) peeing in the bathroom, and ask Addy if the Easter bunny left anything. She obviously has forgotten that part of Easter, and her eyes light up. I said, "go stand by the bed with Daddy and we will all go look together in just a minute." I come out of the bathroom. John is on his iPad with Claire laying next to him… no Addison. Me: "Where's Addison?" J: "uhhhh.. *he yells* Addison!" She comes running in. At this point, in my pre-caffeinated state, I completely lose it. I start yelling, "I told you to come in here and stand by the bed for 2 seconds! Why couldn't you wait?! Did you hear me say that?!?!" Yes, she responds. So, I spanked her. (GASP. Yes. I spank my children.) I was just appalled that I had to spank her BEFORE we'd even had a chance to look for the Easter baskets. It was the same ol' song and dance through getting ready, going to church, and getting through the traditional Easter pictures.
I was exhausted by the time lunch came around.
Then, Sunday night, I was reading on her iPad, and I got started talking to John and scrolling through her pictures on there. You see, she loves to take pictures of herself and especially video.. mostly How To videos… much like you would see on YouTube.. obviously my daughter is a vlogger in the making. But as I was watching her little videos, I heard myself SCREAMING at her in the background. She obviously was NOT putting on her shoes like I was asking… so, yes. I was right (Aha!). But I was absolutely horrified. Is that what she hears out of me? The next video.. while I am not screaming, I am not being very nice. I know I was in a hurry and needed them to hurry.. but they didn't know that.
After watching those videos, Hubs turned to me and said, " This is not the relationship you want with her. You have to change the way you react."
So, I have been fighting every fiber in my being this week and trying a more mellow approach to my eldest.. I'm still correcting what she does wrong or when she misbehaves.. just a little less high pitched version. I don't want her to tune me out. I want to have a good relationship with her. But I also want her to have manners and be kind. Sometimes, I need to remember that she is just 6 years old and not 16, like she wishes. She is still a child and should be allowed to be a child. There has been less drama with her, and I think she's been a little kinder to her little sister… so. We shall see where this takes us.

17 Responses to Mommy Trials.