Have you ever shopped with Crystal Faye? She has some of the cutest stuff and of course, since it's monogrammed, it just doesn't get any better than that. I am in love with the Clover Collection Lucite Tray. I've been eyeing one of these acrylic trays for MONTHS, thinking it was just what I needed for my ottoman in the living room. Crystal was kind enough to send me one for my birthday.. it even showed up like a birthday present! I immediately took it out of the box and laid it on the ottoman.
Only to come in the next morning to this: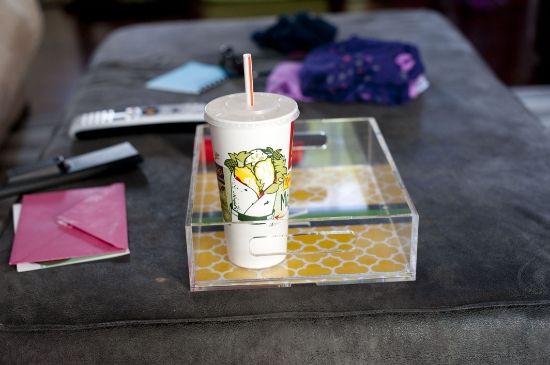 No. That's just NOT gonna fly. Plus… my ottoman is huge, so it really wasn't doing the tray justice. (Just keeping it real, folks. This is what my ottoman ALWAYS looks like in some form or fashion.)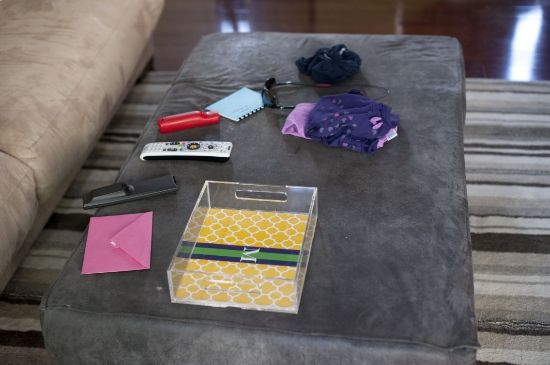 So, I made the wise decision to move it in to my closet with my jewelry.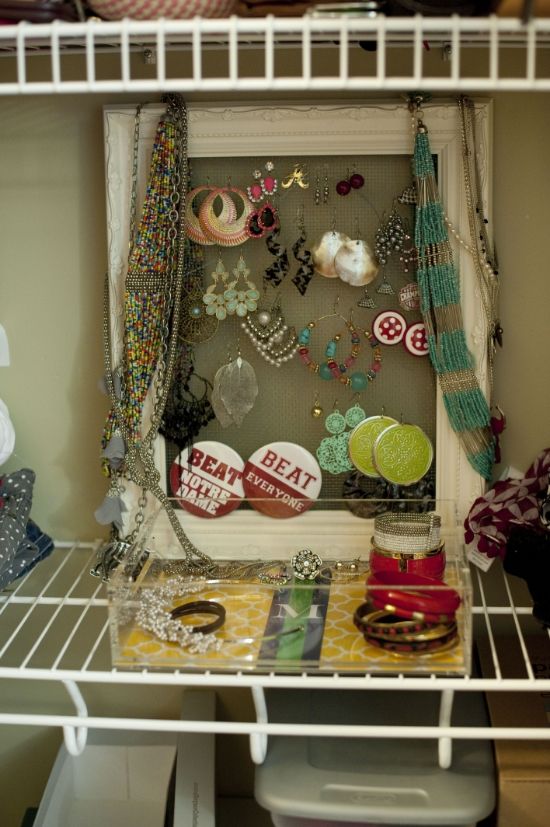 A much better place for it, don't you think? I already had a tray here, but I just swapped them out.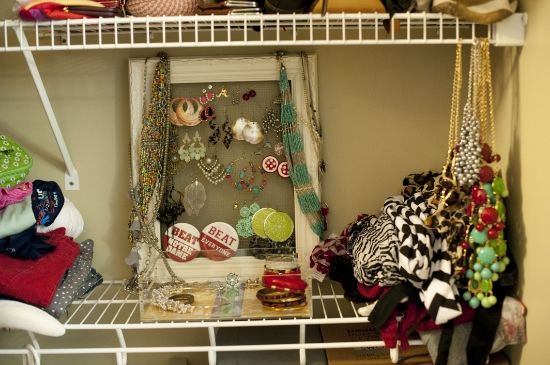 I love how much deeper the sides are on this tray than what I had here originally. It helps keep my bracelets stacked nicely. (Yes. That's a pearl tiara. Doesn't everyone have one? No? Just me?)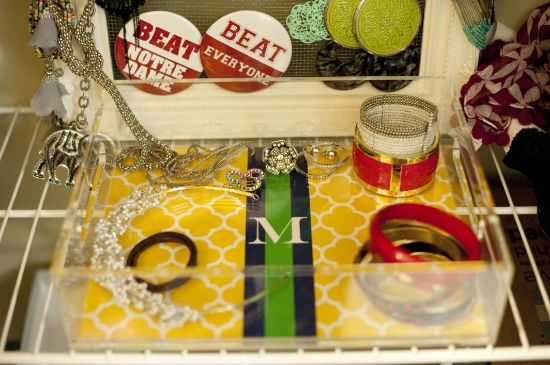 This tray is so versatile.. it could really just go anywhere.
I think this tray is a much better option here on the ottoman. Although, I still think it needs some work.. I'm just not sure what! I'm not good with the details of decorating.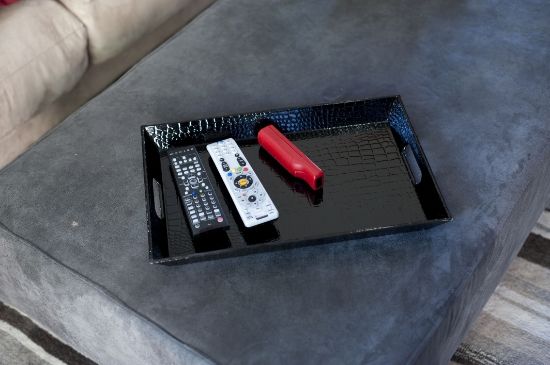 To help celebrate my birthday, Crystal Faye is going to give away one of these fabulous trays to one of you lucky ladies!!
Be sure to follow Crystal Faye on all of her social media platforms, she is always posting cute stuff to Twitter and Facebook!