Trendy Tot Tuesday
I decided to link up with Mrs. In Training today for Trendy Tot Tuesday.. simply because, I love this outfit for Claire and she is taking her first field trip today. I also love that my 4 year old chose the pieces for this outfit herself… She's such a mini fashionista.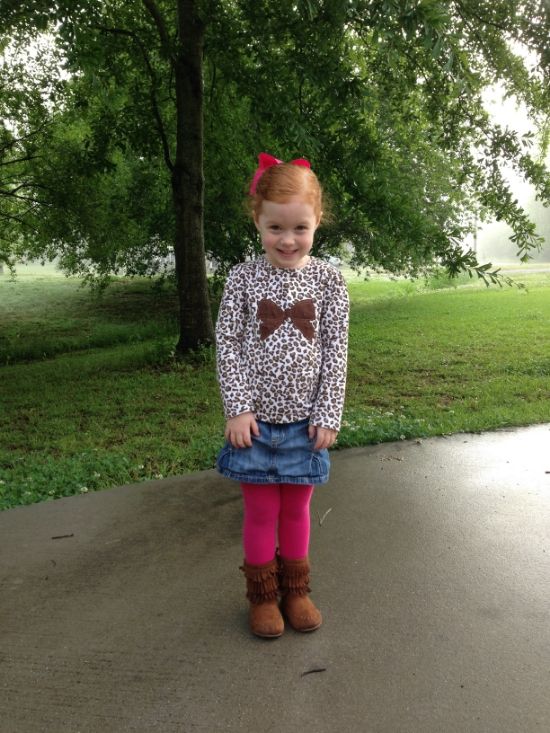 Give me a pose, Claire bear!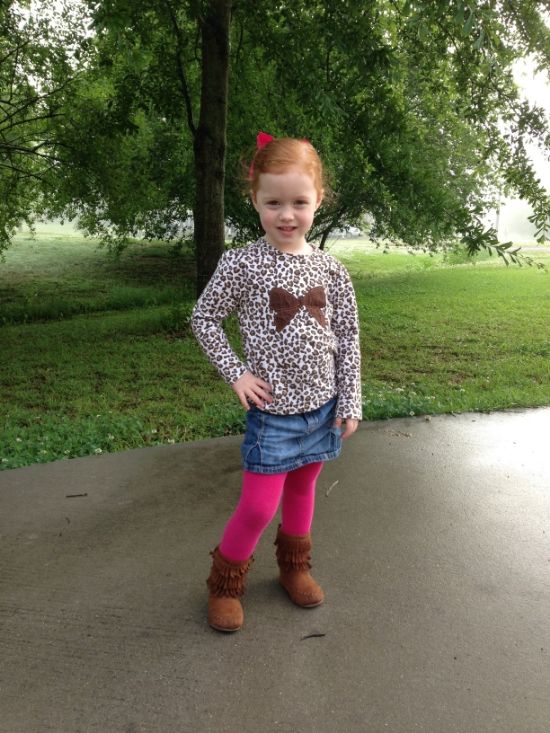 Of course Big Sis has to attempt to ruin everything for little sis…it must be so exhausting being a Big Sister.
"Claire, I've been on like, 4 field trips and I am going on one Friday AND another one next week… to Fairy Tale Land!!" What a little turd. 
Outfit Deets:
Denim skirt– Old Navy. (similar.)  | Shirt is from Belk | Boots– Old Navy | Tights and hair bow– If The Shoe Fits

6 Responses to Trendy Tot Tuesday