Trendy Tot Tuesday
I'm linking up with Kelly again this week! I just love her. I had a semi love affair with Matilda Jane this Spring and bought the girls several outfits… much to my wallets protest.
This skirt SCREAMED Claire…
See how cute I am, Mama?

Give me a pose, baby. (She's got that down, right?!)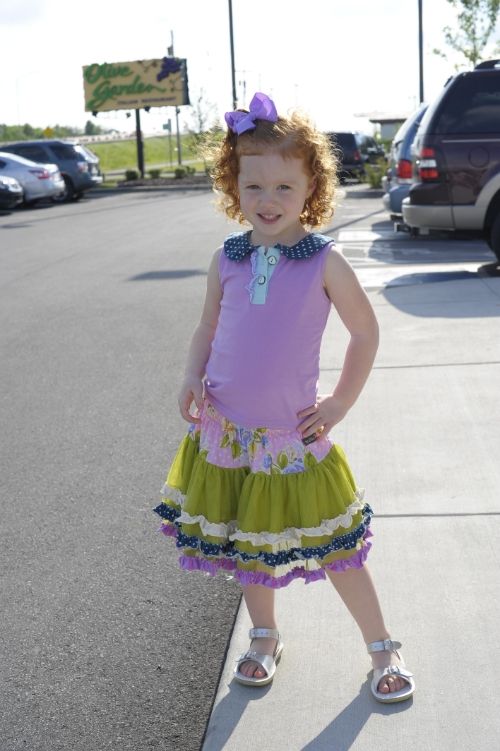 Of course, the skirt caught my eye for it's "twirl factor". That's very important to 4 year olds nowadays.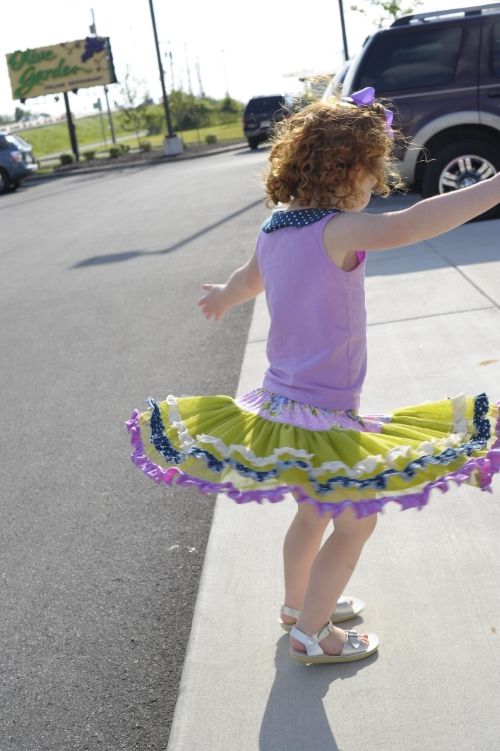 Sass. All Sass. Just know, this is the child that asked me the smell her armpit Sunday night.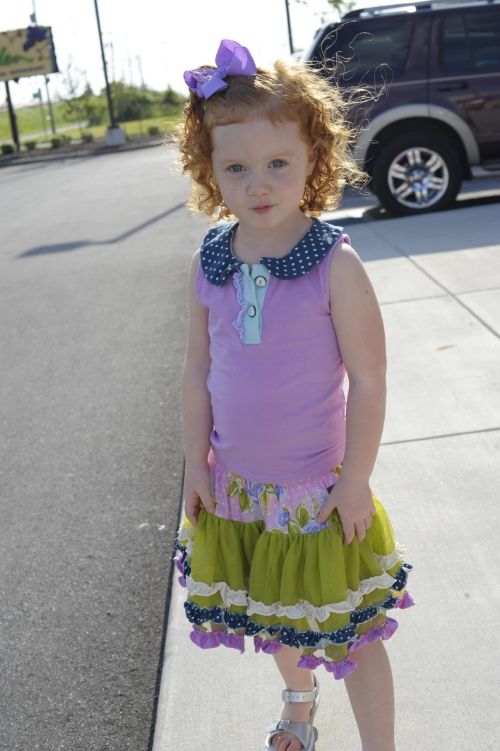 Lots and lots of twirls.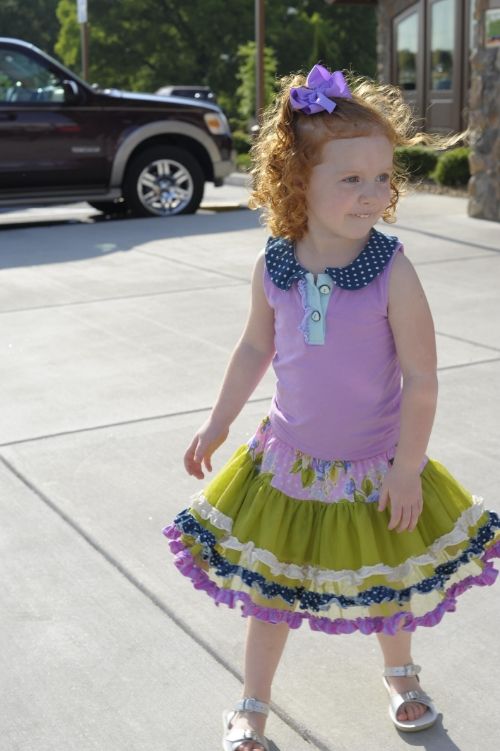 I am generally not so good with the Matilda Jane stuff.. it's all meant to go with each other, and I seemed to pick the things that clashed the most and tried to make them go together. I have never felt so fashion stupid in my life. But, I just love their stuff!!
(Disclaimer: all of these photos are straight out of the camera.. no editing. I was tired. Sue me.)

10 Responses to Trendy Tot Tuesday