I can't tell if it's the color or not.. but something about the Saucony Kinvara 4 makes me at least feel like I am running faster. P.S. How fantastic is this packaging?!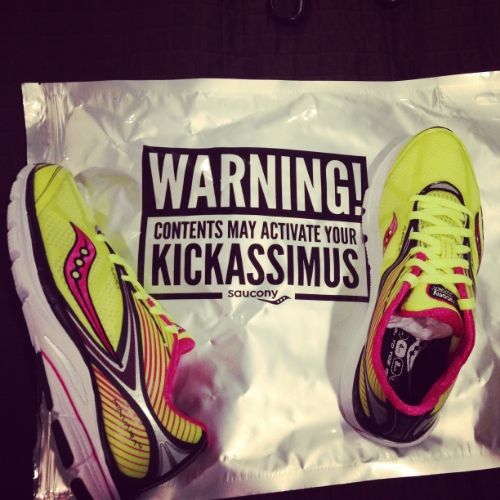 This shoe is SUPER lightweight.
I ran in them for about a week before going back to my Ravenna's for a distance run, and the Ravenna's honestly felt like a brick on the bottom of my leg.

If you remember my review of the Virratas, I was super impressed with that shoe. This one? I'm sort of in love with it. The 4mm heel-to-toe drop is much better for me than the 0mm heel-to-toe drop. I literally ran a half-marathon in them with less than 30 miles on them. (I never said I was smart.)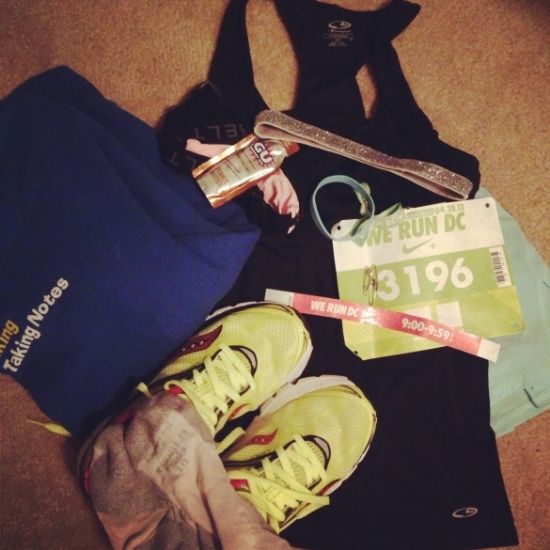 \
The Ravenna's I have been running in are a stability shoe, and the Kinvara 4 offers more cushion and support than a normal minimal shoe. Also? More room in the toe box and it doesn't feel as long as the Virrata, if that makes sense. They didn't take as much getting used to as the Virratas did.. I was able to hop in them and go with minimal discomfort.
I think I have inadvertently made the switch to a more minimal shoe. At least, for the time being. Besides.. who doesn't love a shoe that can glow in the dark?
Here is what Saucony has to say about it.