It's no secret that I am LOVING mint and white this season.. and we just haven't gotten enough chevron print yet. We celebrated Becca's birthday this weekend with dinner out, and I couldn't wait to sport this new dress. It's from the AWESOME Avery Lane Boutique. Have you checked her out yet?? She has some FABULOUS clothes!
This is the Chevron Tube Maxi Dress.. it also comes in red, y'all.
Seriously, it's so comfy!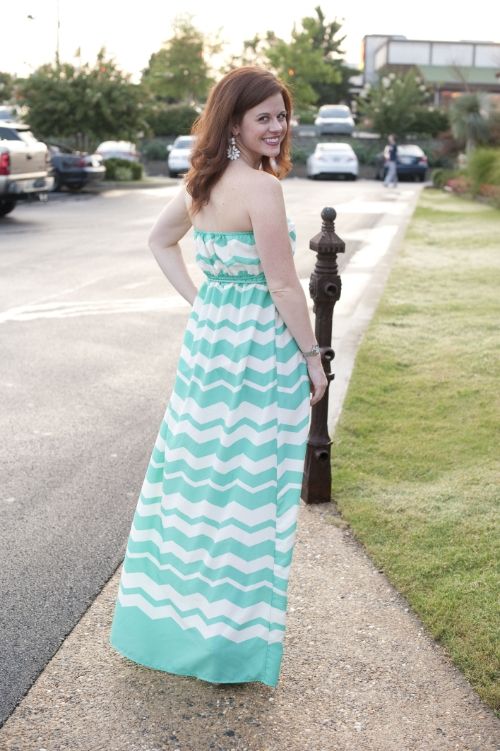 This is the face you make when your husband is questioning how you have metered your camera.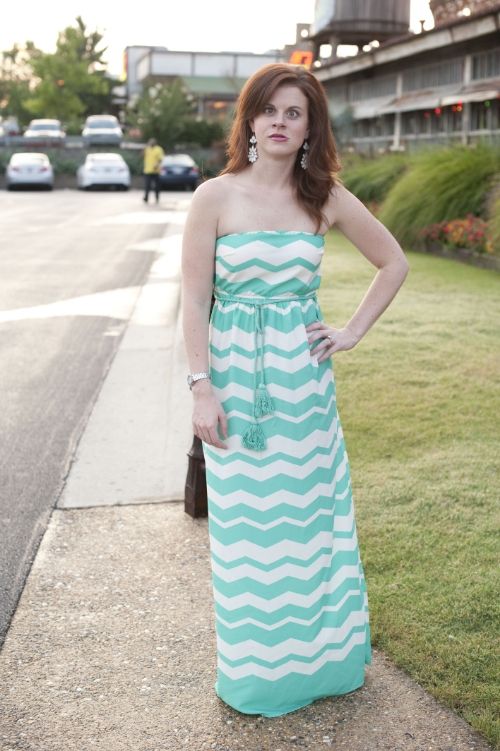 And because Avery Lane Boutique rocks SO MUCH, she is going to give one of my readers a $40 credit to her shop!! Enter the giveaway through Rafflecopter and let me know what you'd use for credit for!!