Energy Bits Love.
As a runner, I am constantly looking for the perfect fuel for running. Not mention, something that has a ton of vitamins and minerals and doesn't have a ton of processed stuff in it. Where I get most of my information from now is Twitter, and I've been seeing a lot of stuff about EnergyBits. So, I started lurking around and asking questions.
EnergyBits are made of Spirulina Algae. Which is basically nature's version of an energy drink. It is 100% natural with just ONE ingredient. And one serving is 65% protein. EnergyBits contain 8 essential amino acids that help improve stamina, focus, immunity, and recovery.
The first time I tried them was after a particularly intense long run and I had to go straight to work after. I had MOUNDS of energy. But I never crashed like with caffeine or anything else. The only way I know to describe it, was that it was like runners high all day.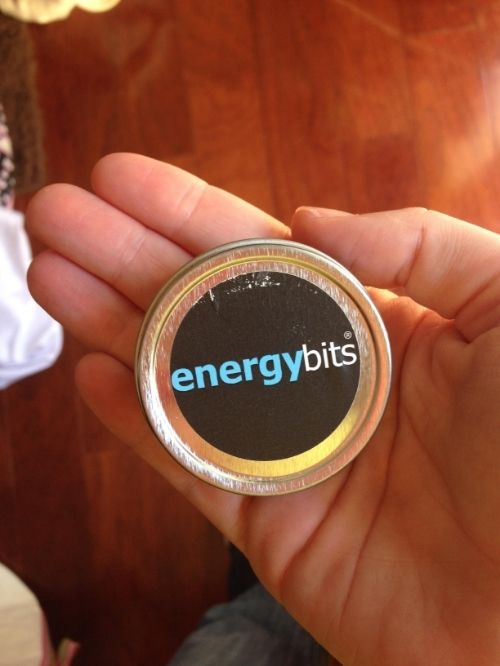 I made the mistake of chewing them the first time I took them.. Since it is algae, it doesn't have the best taste and turned my teeth green. But, swallowing them is a cinch and doesn't taste bad at all.
I've added them to protein shakes and the girls have loved them. I keep these little tins everywhere.. Purse, camera bag, gym bag. They are awesome for an afternoon snack when I am dragging tail, or as a post workout snack.
I am excited to announce that I am an EnergyBits Ambassador! I love being a part of an awesome company that is fitness forward and cares about it's clients. If you want to try EnergyBits, feel free to use the code RunInHighHeels for a discount!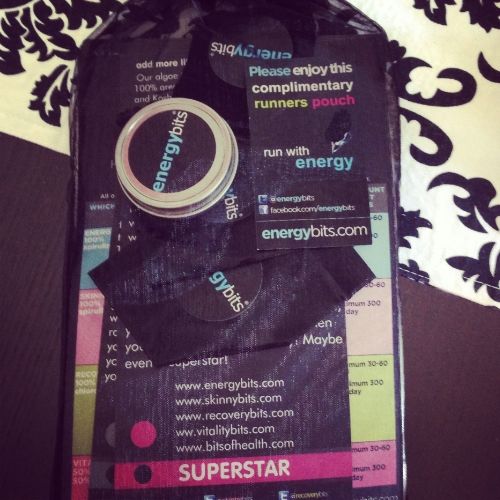 Be sure to check them out on Twitter– @EnergyBits and on Facebook!
Have you ever tried EnergyBits?

5 Responses to Energy Bits Love.