The Reds Take New Orleans
We got to New Orleans on Sunday with two things on the agenda: Cafe Du Monde and to get on the boat!
A stop in Jackson Square along the way? Why, of course!
There was a wait and it was a little hot outside and the girls were in full misery mode… I was just praying the rest of our trip wouldn't be like that!! At least we had time to snap a few pictures.
Hubs and the girls…

Love them.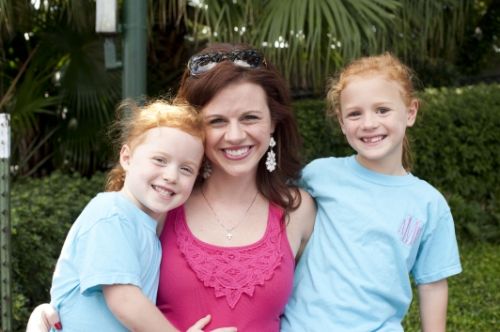 I'll be honest, the girls were not into Cafe Du Monde. At. All. It was hot and muggy and they were ready to get on the boat… until the Beignets came!!
This was their first time ever having them and man, were they good!! They both agreed that they were well worth the wait. We even let them play in all the extra powdered sugar.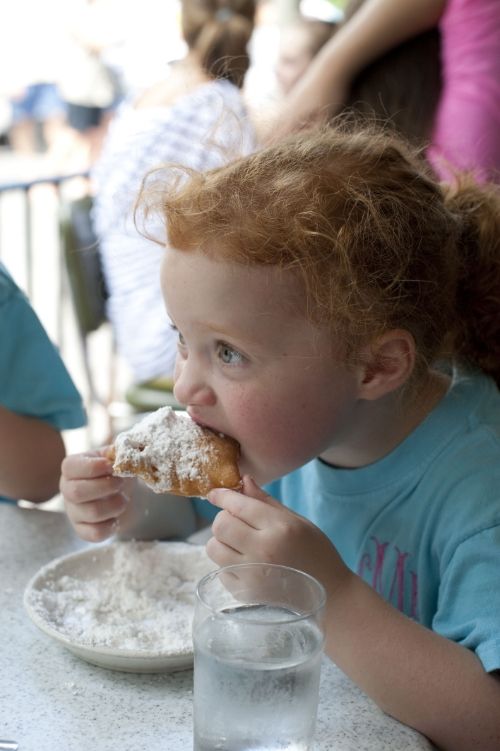 A stop back through Jackson Square for one more pic!

And then it was on to the Conquest!
She loved playing with this phone.. she thought she was big stuff.
Next up?? Key West!!!
My family was given a complimentary Carnival cruise in exchange for my honest review. All opinions are my own. 

4 Responses to The Reds Take New Orleans