The Reds Take Key West
Our first Carnival Conquest stop was Key West. I told the fam that all I wanted was beignets and Key West and they better give it to me. I thought nothing of the walk from the ship down to the Southernmost Point, but we made it about halfway when everyone was complaining. So, J made the wise gametime decision to rent on of those electric cars. Best $90 he's ever spent! We were able to breeze through the things I wanted to do in a couple of hours vs it taking all day for us to hoof it.
Shortly after these pictures, I thought Claire had erased my memory card and I almost cried. Turns out she just created a new album on the CF card. I had no clue that was even possible. I'm really glad I checked before I just chunked her in the ocean or something.
How can you go to Key West without having a slice of delicious Key Lime Pie? And after two stops, we finally found a piece.

A stroll down Duval Street found us inside the Flying Monkey with a drink of some sort. Y'all would not believe how the kids thought that bar hopping was "the most boring thing ever!!" Let's just keep it that way, reds.
J and his Flying Monkey… and a drink.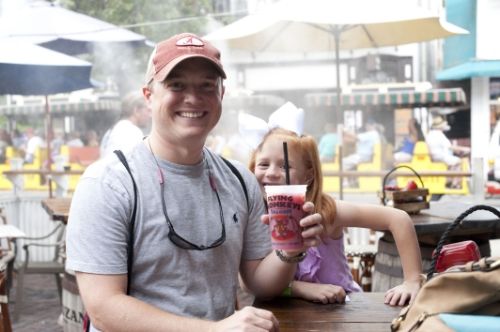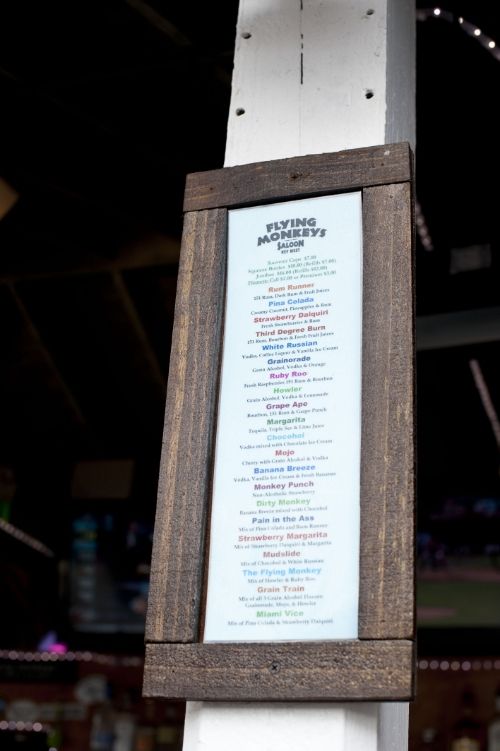 No one else thought this was cool. Haters. I live with a bunch of haters.
I'm such a sucker for a souvenir glass and a Tervis Tumbler. Why not combine the two?! Genius, I tell you. Pure genius.

We made it back on the boat in time for it to start raining… an excellent way to take a nap, if I must say so myself!!
*My family and I were given a complimentary Carnival cruise in exchange for my honest opinion. All thoughts are mine.*

7 Responses to The Reds Take Key West