Cruising with the Reds Part 1.
Some have asked what there is to do on a cruise with small children… my answer is LOTS!!
We hung out in the EA Sports Bar a lot so Hubs could get his football fix.. Who doesn't enjoy Jesse Palmer chowing on a sandwich?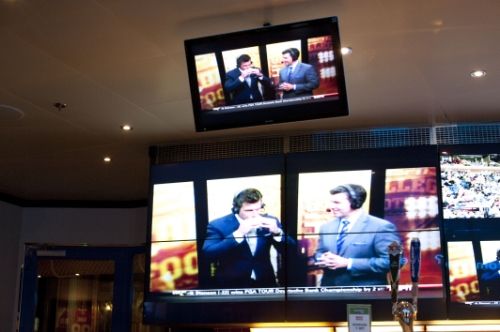 We did a little evening swimming… I think she enjoyed being the only one in the pool and not having to worry with splashing.
They even had some pool side live music.. which apprently, my kids LOVE live music, who knew?
I just love this picture… A's face combined with J photobombing? Priceless.
More swimming, of course! (In matching bathing suits, no less!)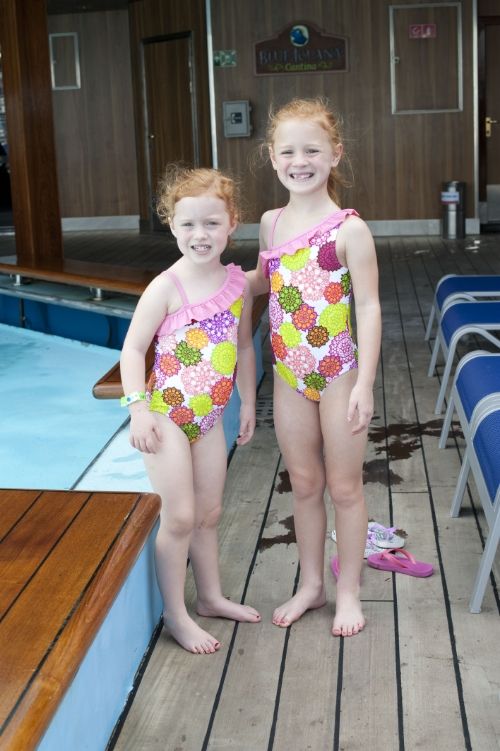 Hello Kitty goggles are a MUST HAVE.
Unless you're C… and like to wrap up in a towel and play your iPad in the shade… just like her Daddy.
A little Senor Frogs in Freeport?? Yes, please!
They loved the mini-golf too!!

The girls had so much fun and there was so much to do on the ship!
**My family and I received a complimentary cruise courtesy of Carnival. All opinions are my own**

4 Responses to Cruising with the Reds Part 1.