No Running = Organization Fairy
I had no clue that running helped with my ADD so much. Until I got injured. Now I have all of this restless energy and it has no place to go. So currently, it's all going into organizing my house. That's fun, right?? Sort of the same as running, right??
So, I saw this pin on Pinterest and it got me thinking… I shove all of my expensive running clothes into a drawer and hang up the t-shirts that I never wear. Sounds smart, doesn't it? So, I decided to flip them and move the t-shirts to the drawer.
It's a lot of t-shirts…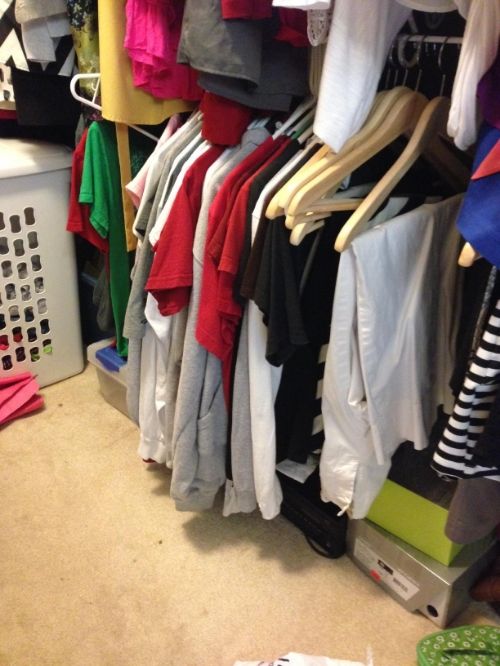 Poor Lulu.. It just shouldn't be treated like that.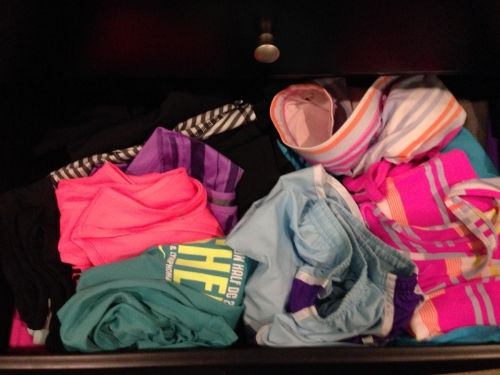 So, I folded everything up nice and tight, and I think there is even room for a couple more…
Now I won't wake up Hubs when I have to pilfer for something to wear at 4:45 in the morning.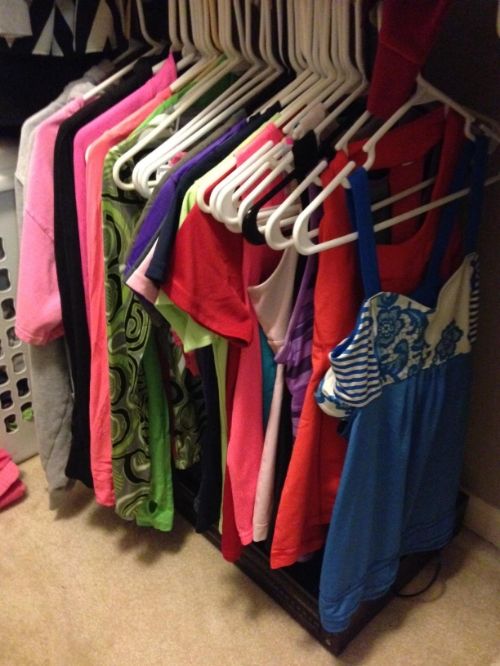 Along with the t-shirt swap, I've re-organized my linen closet, cleaned my fridge, organized my closet, and my bathroom drawers. It could be a long road to recovery, y'all.

2 Responses to No Running = Organization Fairy