Back in the Saddle… Again?
I swear I'm not intentionally holding out on y'all on the foot thing. I just sort of forgot to update the blog on it. Oops. So, I ended up going to physical therapy a couple of weeks ago and she gave me lots of stretches and told me to ice it twice a day and I could run half a mile on a track with the brace and work up from there and eventually back to the road and out of the brace. Do you realize that being told you can only run half a mile after a month off is actually worse than being told NOT to run?
So, I did that for about two weeks with no pain. Then it came time to head to Tuscaloosa for the Ole Miss game and I knew I wasn't missing a crisp Fall morning campus run. So, I said I'd do 2 miles and stop immediately if it hurt.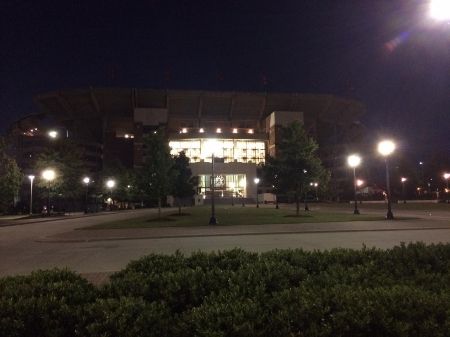 We tailgate across from the Walk of Champions and the stadium, so I just headed down University and Fraternity Row. It's crazy how these new Fraternity houses are. I remember when I was in school (yes. I just said that.) that the KA house was the nicest on campus.
Not bad, right?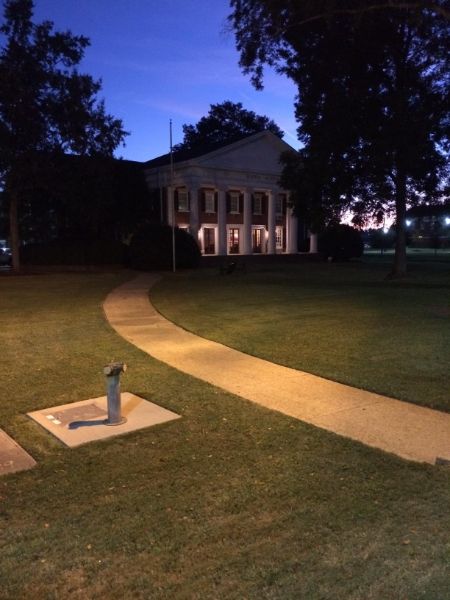 This is just one of MANY new Fraternity houses.. Freaking MASSIVE.
When they expanded the stadium, they tore down several Fraternity houses and they got rebuilt. They also tore down some others to make room for more campus housing.
I ended up cutting down to Bryant and I had to go see the Alpha Gam house. It's just gorgeous. I really love how the new houses still hold the aspects of their original houses.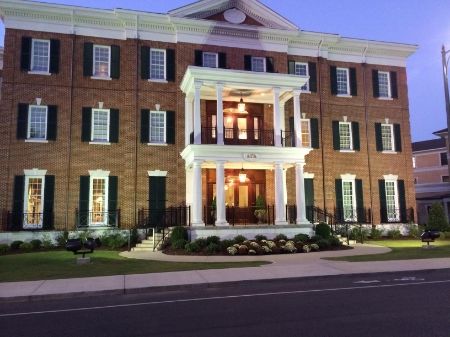 I cut down Sorority Row and down the side of the stadium and said Good Morning to the Nick Saban statue. He seemed to enjoy some Energy Bits. 
I had no pain post run. I ran Monday morning (3 miles) and Tuesday morning (3 miles) and my ankle was a tad sore so I am taking today off and will give it a try again tomorrow. Hubs keeps getting on to me about doing too much, but just like an addict, I can't stay away.

2 Responses to Back in the Saddle… Again?