A Concert– The Lumineers
Several months ago, I had a phone call with Hubs that went like this:
Me: "Um. The Lumineers are coming in concert."
Hubs: "Yeah. I knew that."
Me: "How did you know that?!"
Hubs: "Um. Because I follow the Tuscaloosa Amphitheater on Twitter."
I was basically waiting on this night for MONTHS.
Becca and Robbie went with us and we ended up eating at Mugshots pre-concert.
I thought we were making it in enough time to miss the opener.. but we had plenty of time for photobombing…
Me, Hannah, and Rebecca– we had to make all boys stay within sight or else they would attempt to photobomb.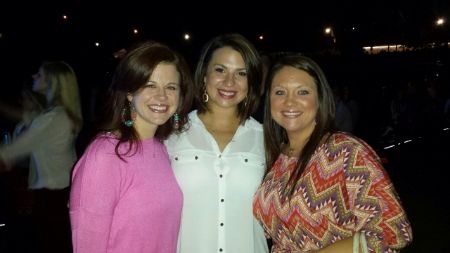 I'm not sure why this is relevant, but Robbie thinks that John Mayer has the scariest singing face. I would have to agree.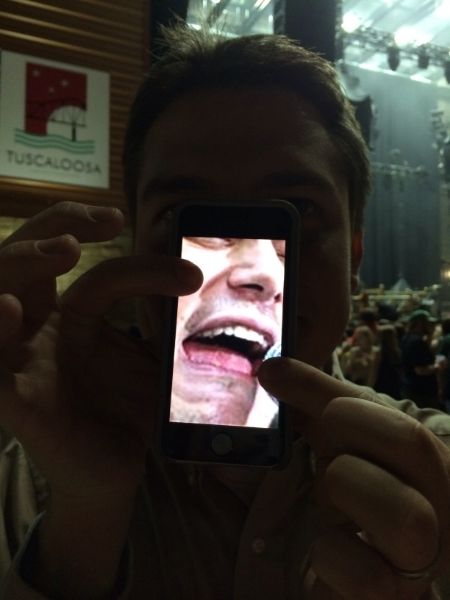 I had to ask some inebriated gentlemen to stop smoking and they didn't seem too pleased. But then I befriended them over a Good People Brewing shirt and we became fast friends. Until one of them stepped ALL OVER my injured foot and I wanted to punch him in the nuts. So, it's still sore and I am still bitter.
But then.. The Lumineers came on and made it ALL better!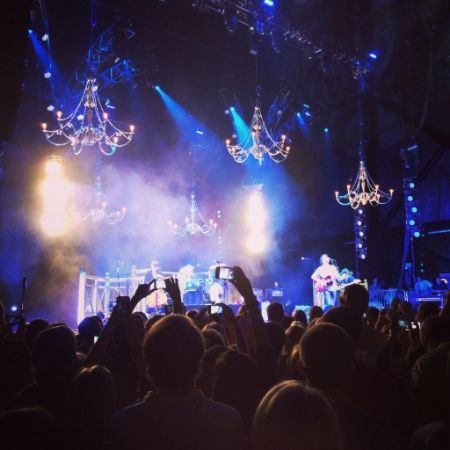 It was seriously one of the best concerts that I have been to in a while… They really interacted with the crowd and I just LOVED it.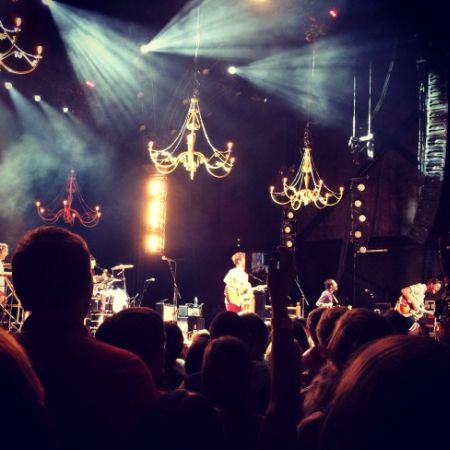 I didn't love the late night of driving that I had to do to get home at 1 am and then to wake up at 5 to go run… I was tired. But it was SO WORTH IT!!