Last week, we ventured to a farm/Pumpkin Patch for the girls school field trip… I think it's safe to say I belong in the city limits. I am not cut out for pig races or feeding baby goats. Or farm smells. Yeah, definitely not cut out for farm smells.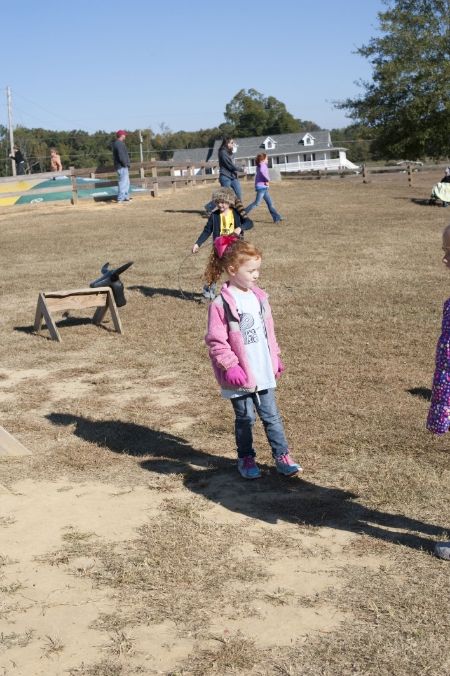 The kids seemed to enjoy themselves… Especially when Big Sis tries to rope an unsuspecting little sister…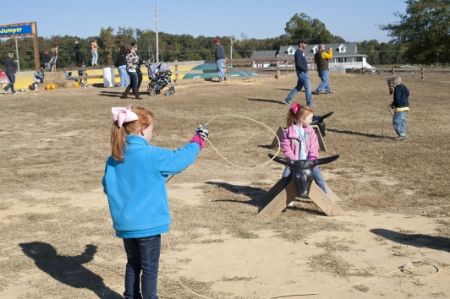 I must stop right here and brag on A-A. She opted to leave her class and go with little sister's class so the three of us could all be together. It was such a proud Mom moment…I was so proud, that later that afternoon I took them to Starbucks for a special treat of hot chocolate and a pumpkin cookie.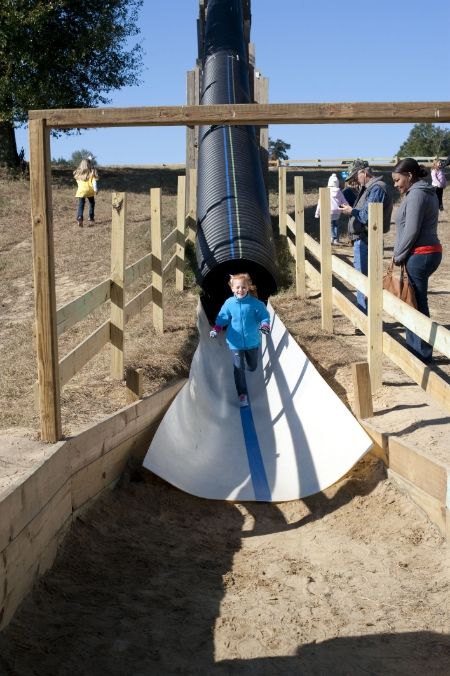 This was the point of the field trip where someone's kid got lost… no worries, after 10 minutes of searching (which feels like an eternity in panic mode) they found her in the corn maze. Those kid leashes don't sound like such a bad idea now!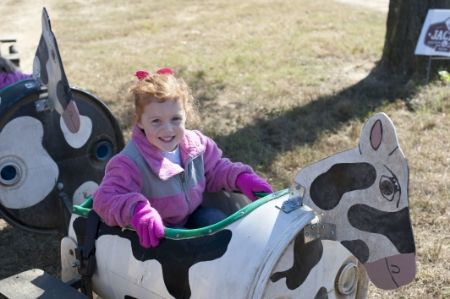 The girls picked their own pumpkins and they are honestly super cute. I was glad to have such a special day with my girls. I remember growing up that I loved when my mom would go on our field trips. Of course.. mine pitched a fit because they wanted to ride the school bus back. How many parents have to drag their kids kicking and screaming with them out of a school activity? I thought that was weird.
Have y'all gone to a pumpkin patch? Or perhaps had a child pitch a fit NOT to go with with you somewhere?