I suppose I should discuss the fact that I have a half marathon coming up in a few days…Blah. That's exactly how I feel about it at this moment. Which isn't a good racing mindset, let me tell ya. Life is just busy right now, and with it being so cold, it's really hard to stay motivated to get out of a warm and cozy bed at ungodly hours to run. I actually skipped the majority of my runs last week. Oops.
My goal is to break 2 hours… and I'd really love to be around 1:56, honestly. (Am I allowed to say that on the Internets?) But, to be honest, I'm still skeptical about the training and it freaks me out. Probably because my coach says I should be able to, but I just don't see HOW. Which sends my tendency towards being a control freak completely into a downward spiral. Just top that off with some race week neuroses and life craziness and we have ourselves a fine concoction of someone no one wants to be around (Holy run on sentence, y'all).
Another thing is… I need a running playlist. I've spent the majority of this training cycle running naked (No iPod, perverts) and just chatting people's ears off.. or listening to people chat mine off. Either way, I don't think strangers will appreciate me rambling on. The point of that was… send me your best running songs, ASAP.
I realized this week that my ankle brace that I run in is tearing up too.. I really don't want to have to replace that thing, but I feel like I am going to have to. Not. A. Fan. I hoped a little online shopping would help snap me out of my running funk, but nope. Not so far, anyway.
In an effort to not be such a Debbie Downer… I am including a picture from Halloween. Y'all would judge me on the amount of pictures that I take of myself and send to my friends, so lets just not go there. But I am wearing the Mouse Ears I bought at the expo for my first half marathon at Disney.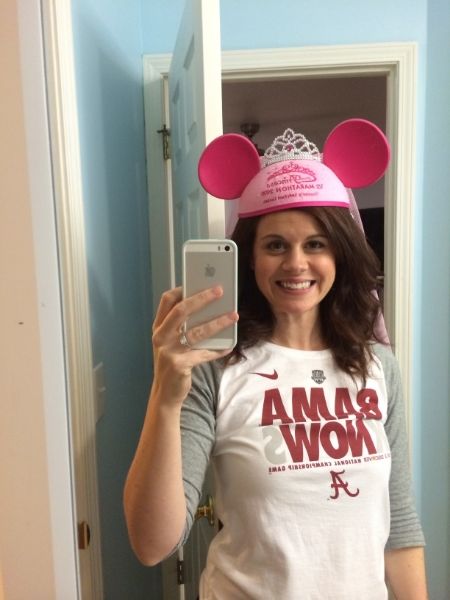 So. I need your favorite running songs and something to snap me out of this funk.