December Happenings
With Christmas just around the corner, we've had a busy week around here with more to come… you should probably expect a few iPhone photo dumps.
We went to A's school Christmas play… I wore this warm little outfit.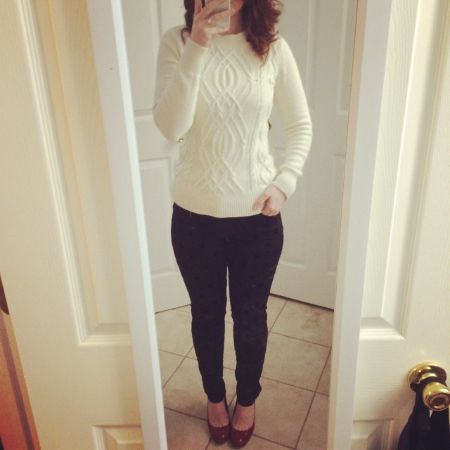 She was adorable.. singing the loudest and of course, had the biggest hair bow.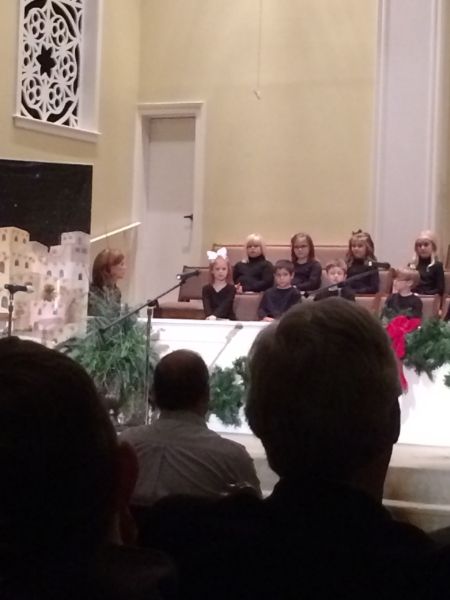 We went to see Santa this weekend… this Santa rocks. Why? Because he's a friend of my in-laws and actually helped throw us a wedding party. He always references J's parents and he wanted to know if Poppy was doing his therapy so he would be back on the golf course this Spring. It was AWESOME!! A's face was priceless! She just chatted him up.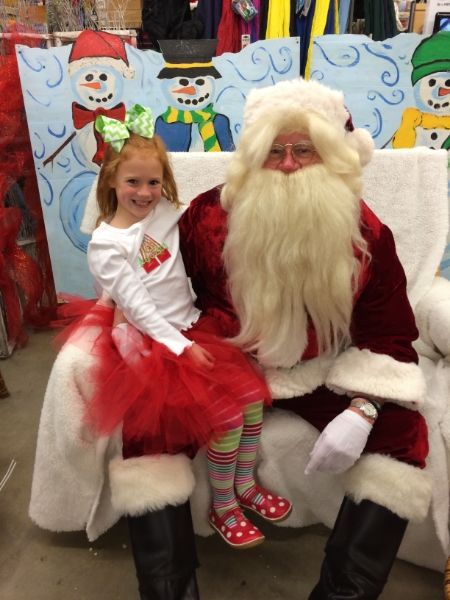 C? Well…. notsomuch. For the 2nd year in a row, she has yet to talk to Santa. I guess it's working for her, since he still brings her presents.

I seriously can't get over this cuteness…. I. DIE. Mom got the shirts last year and the tutu's this year. Of course, the tights, shoes, and hair bows came from my workplace.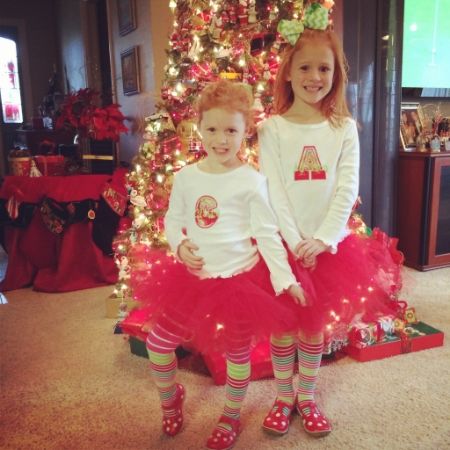 I know y'all love a good knee pop from C.
Has Christmas been busy for y'all??

6 Responses to December Happenings