Christmas Shenanigans
Christmas Eve is always all kinds of crazy around here. We start out with brunch at Mom's… and a yearly Christmas family pic.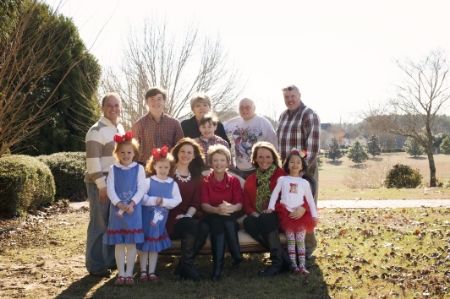 Me, Mom, and my sis.. all with our new Frye boots. I love presents from my Mama.
There's been a lot going on this Fall/Winter season and I am proud to say it has brought me and Mom a lot closer. We haven't had the best of relationships, but I think we are both in a great place with each other. This woman has given me one of my favorite qualities.. resilience. No matter what happens, put on your big girl panties and deal with it and with a smile on your face.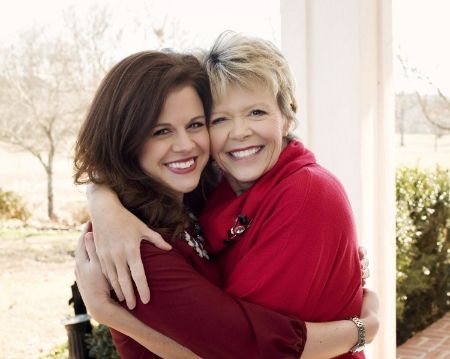 C racked up… and was super excited about that Stuffie. "It has SEVEN pockets!!"
Mom couldn't resist the pull of the houndstooth bow tie for J..
After brunch at Mom's, it was home fro a quick nap and then church with J's family and Christmas with them.
I should probably apologize to my sister in law in advance for Ryleigh learning squeals from The Reds…
The girls got guitars from MeMac and Poppy… our dog, trixie, has taken to howling when they start playing. Coincidence? I think not…
Obligatory family pic in front of the tree.
After all of the Santa issues, we swapped some presents with Mom and may have made a last minute purchase of scooters.. it's safe to say that Christmas morning was spent opening tons of presents. I must say, it all worked out in the end, because Mom and Dad got all the present glory instead of Santa.
Claire loved her Doc McStuffins garb from MeMac and Poppy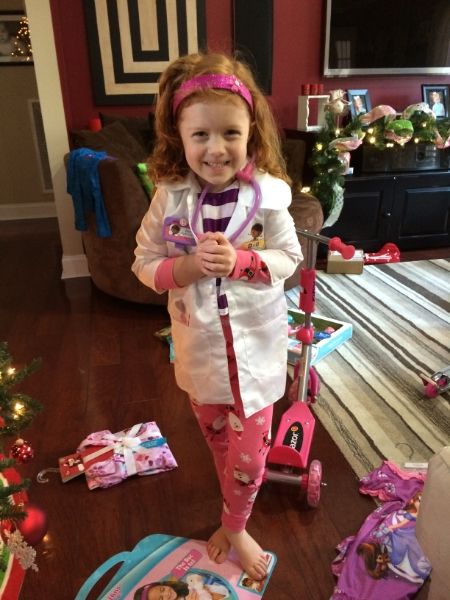 Easy Bake Oven? No. Not easy at all. They are liars.

Mom came to see what the girls got and had a Christmas surprise… Honduras is very close to her heart, and she bought items for families in all of our names. It was super sweet and a nice reminder of doing things for those who are less fortunate than us.

When J and I got married, his grandmother (who loves Swarovski) bought us Swarovski champagne flutes to toast at our wedding. I get them out every Christmas, since something like that should be used and appreciated.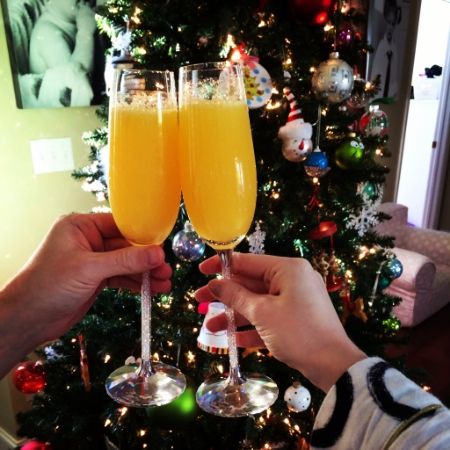 My loot? I can't decide if I was good or bad, since Santa left whiskey in my stocking. But I am in love with my Albion fit gear, Nuun, and hair spray. I'm serious… this was one of my favorite Christmases with J. He's getting pretty good with surprising me with fun little things.

I spent Christmas day opening any present the girls brought to me… with 3 sets of grandparents, the amount of toys that were brought into this house was insane. and I have no where to put them. They shouldn't be riding these in the house, but aren't they cute?? It's 20 outside, so I guess I'll let it pass.

How was your Christmas?? Did you get anything fun??

7 Responses to Christmas Shenanigans