Christmas Aftermath…
Remember when I was all, "Where are all these toys going to go??" Yeah well….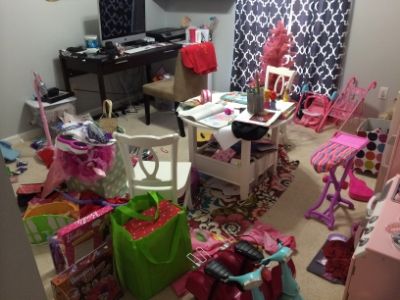 So, we had to clean some stuff out… you know, on top of the two garbage bags I did before Christmas. And I decided to include the girls… I won't give you the rundown on the drama, but I am sure you can imagine.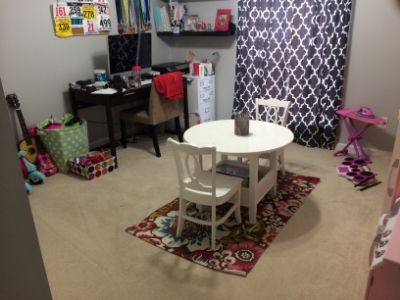 One of the girls presents from my mom was a tv, and the only way I agreed to it was that it would go in the play room. But somehow, during yesterdays discussion on where it would go, I was overruled and the tv went in the girls bedroom. Which meant, I had to rearrange their bedroom.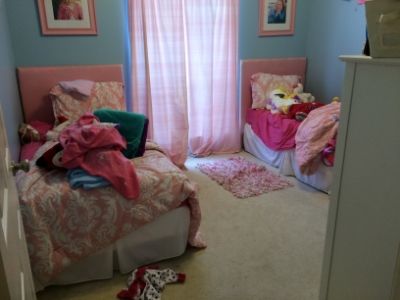 I can honestly say, I'm not very excited about this. But, seeing as I wanted to give their room a facelift, I'm trying to see the silver lining in it…. I want new bedding for the girls.. something with a lot of color, and I don't want to have to repaint the bedroom. Any suggestions? I'm also thinking shelves for pictures and a medal hanger for A's gymnastics medals.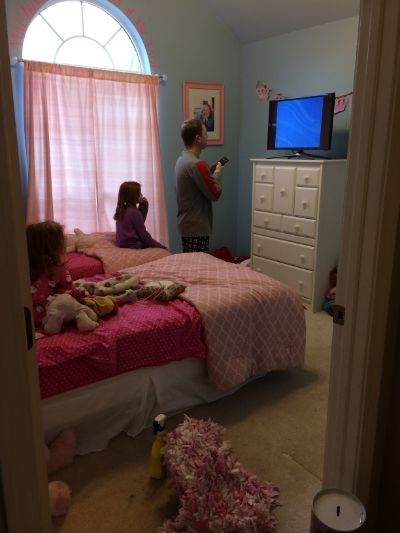 We had our annual girls Christmas dinner… good times are always had, as these ladies are some of my oldest friends.
We made the world's smallest cookies with the Easy Bake Oven… it only took an hour. But this girl was ecstatic.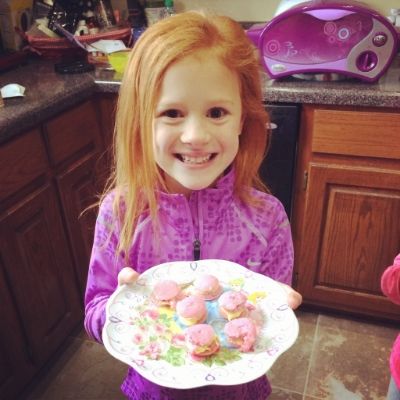 I've been what feels like laziness, but it's really just what normal people do.. sleeping until 7:30-8, and not rushing around trying to complete a million tasks. It's been a nice change of pace!

4 Responses to Christmas Aftermath…