Busy Weekends
Life has been and will continue to be ridiculously busy for me… I don't know how I let this happen, honestly. Between gymnastics, work, running.. the time just slips away from me and the next thing I know, I won't have a free weekend until the end of April.
Anywho, this past weekend, we drove to Tuscaloosa for A's meet that was Sunday morning. It was the Pink Meet weekend, so Denny Chimes was lit up in pink.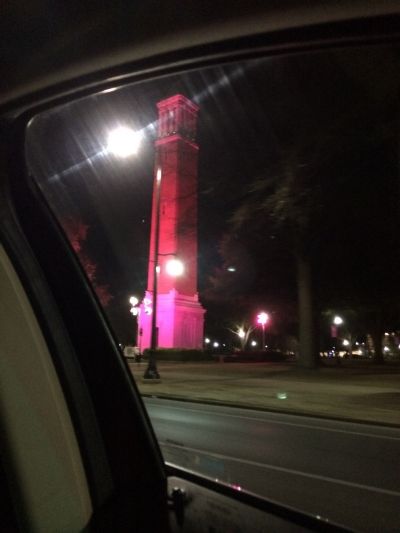 A found an interesting water bottle at Uncle Jay's house. We told her that maybe she shouldn't pack it for her meet.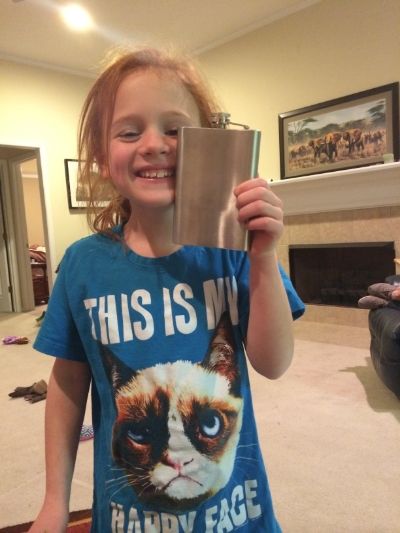 Speaking of Uncle Jay… his birthday was that Sunday and I know how he wanted to spend it was waking up for an 8am gymnastics meet. But at least The Reds drew him a picture!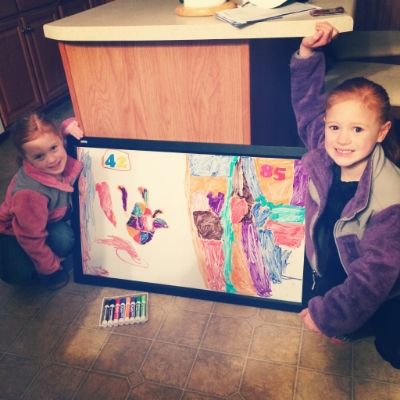 A got 5th overall, 5th on floor, 2nd on bars… I think. I can't keep up. With so many meets back to back it's hard to keep up. All I know is, we have a butt ton of medals all over the house.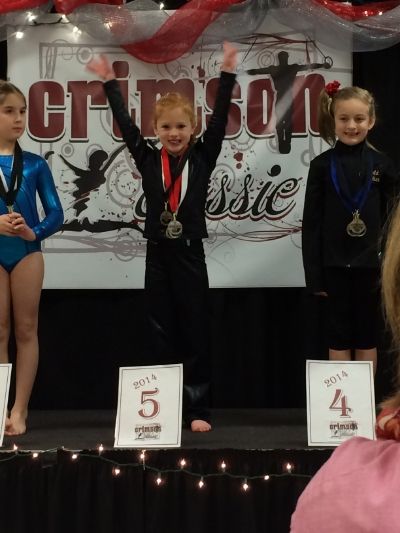 Their team got 3rd overall and I love this pic of her peeping over the top of the banner.

We love the Crimson Classic!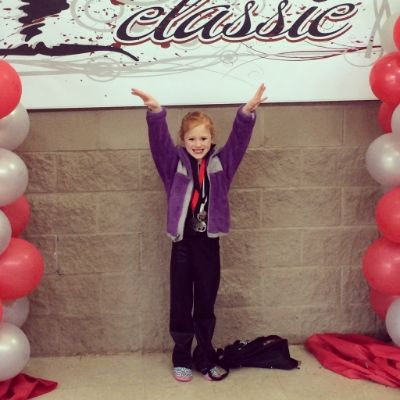 Afterwards, we ate at T'Town Cafe and it was delicious! And you can tell that C gets her looks from the M side of the family. She loves her Uncle Jay!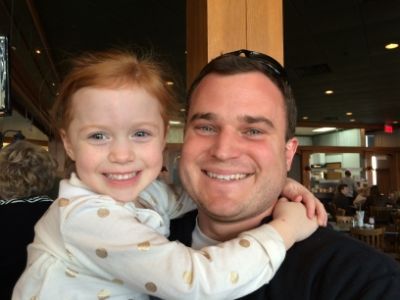 After lunch, we headed back home and I had to head out for my long run..Solo. It wasn't terrible but I would've liked some company. I ended up taking my phone and group texting with Becca and Molly the whole time. Even if I couldn't respond, it was nice to know they were there!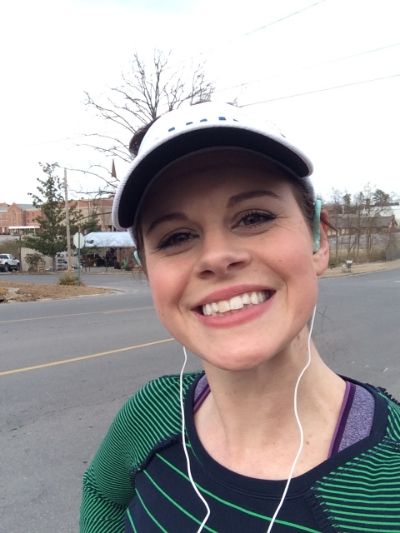 I had texted my sister and told her that I was heading out for a run and if I knocked on the door, to let me in to pee or give me some water. I was about a block from her house, but not planning on stopping, when I felt something cold and wet hit the back of my leg. I completely panicked, thinking, "This is why you don't wear skirts or shorts! Things touch you!" I turned around and saw my nephew's dog wanting to play. HOLY CRAP. That dog scared the crap out of me. So, I ran the dog home, only to not be let into my sisters house. No one would answer the door! After a several minutes, I just looked at the dog and said "Stay!" and went on my merry way.
I've got one more long run before Mercedes in a couple of weeks.. my thoughts on that will be coming up soon.
Happy Friday, y'all!