This past weekend, my Twitter turned in real life friend, Jen came into town on her way to rocking New Orleans and I just had to drive down and have dinner with her and several of the Resolute Runners. It was great to meet some new people and see some "old" faces.
Jennifer is one of the first local runners I ever met on social media and she has introduced me into a whole new world of crazy with Resolute Running.. but it feels good to know they are other runner crazies out there and most even more hard core than me.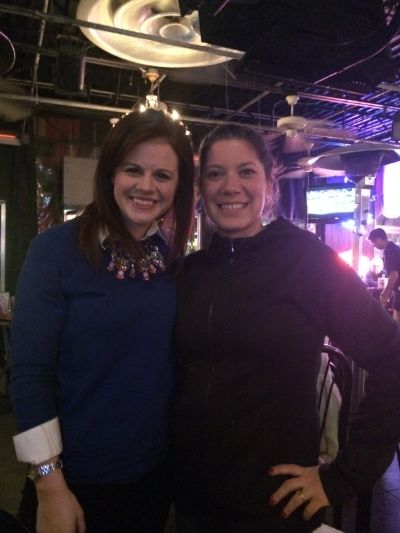 The man, the myth, the legend… Coach Alex.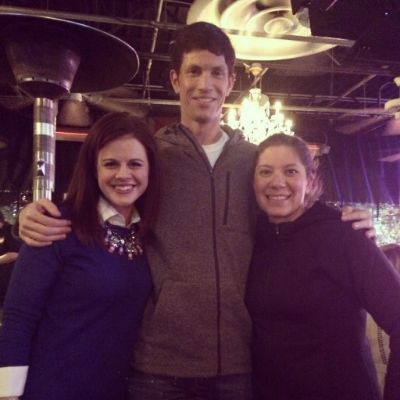 After loading myself up on pizza, I met my Saturday morning crew at a ridiculous time of 5 am to get in 12 miles. With it being my last double digit run before Mercedes, I really wanted things to go well. Let's just say… it didn't. I felt tired, lethargic, mentally not into it. We looped back to pick up some more runners around mile 7, and were waiting on them to stretch and I think we cooled off and I just could not rally. The next two miles were miserable and I just headed back to the car. I couldn't force myself to run another 3 miles. So I finished out with 9. I think I hadn't had enough water and I think my Chick-fil-a addiction is catching up with me.. So, I'm vowing to give up Chick-fil-a for the rest of the month and also make sure I'm drinking enough water. This is going to be hard, y'all. Hopefully, I will see a difference in how I feel.
I will honest, y'all. I am tired of running in this cold. When 32 degrees is "warmed up", you know it's a problem. I'm tired of fleece lined tights, and Michelin man layers, and gloves, and ear warmers. I hate using up all the hot water trying to thaw out after long runs too. There. I said it. I'm not cut out for the cold. Give me heat, humidity and mosquitoes any day. Someone needs to remind me that I said that come August.
The start of February brings the start of my 5th month with the RR team. Mercedes will be the first race on a full training cycle with my coach. I feel stronger coming back and am really hoping for a sub 2 at Mercedes. I'm still running in the brace, but starting to come out of it. There is still the normal soreness in the ankle, but it's always there and probably won't go away for a while.
I'm trying not to get nervous and psyche myself out for this race, but I want to break 2, so bad. I've been so close in the past, so I know it's there. I've put in some serious training in brutal conditions. Between wind, rain, wind, cold, wind, more cold… I'm just hoping for decent weather with no wind, please! I want to sign up for Tuscaloosa as a safety net race, but I'm not sure of my March work schedule yet, and if I thought January was busy… March ain't got nuttin' on it. It's insane.
I'm ready to race in this shirt!
I hope you guys will stick around for the upcoming racing nerves… they are sure to be good ones! I'm hoping to knock out some projects with all that nervous energy!
I need to start thinking about my playlist… I hardly run with music anymore, so tell me what you're listening to!