Emeals–Warm Sausage Pasta Salad
I have been killing it lately in the cooking department. I finally got tired of eating the same things over and over and decided to man up and take over the grocery shopping responsibilities again. Enter.. eMeals. I love eMeals. It's meal planning at it's finest. Since we got an Aldi here, I wanted to try out the Aldi plan. Y'all… I got a TON of food to cook and snacks for the girls for $70. Fresh fruits and veggies, meat, some delicious hummus. I'm impressed with Aldi.
I made this little deliciousness the other night.. Warm Sausage Pasta Salad. So super easy.
I've also made potato corn chowder– one of my favorites.
I made Tilapia the other night… of course I ate half of it before I remembered to take a picture. Sorry. I fed my family of 4 this meal for under $12!! I was so proud of that. And everyone ate it!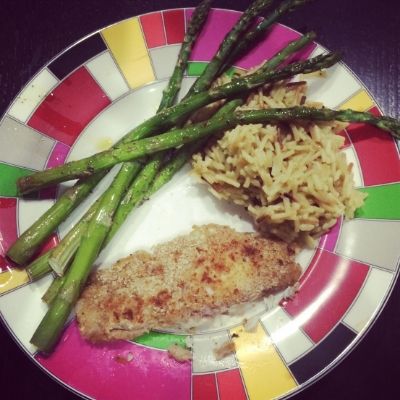 This little chicka is loving to help me cook too. She may be finicky about what she will eat, but she likes to help and have dance parties. Especially if we listen to the Frozen soundtrack.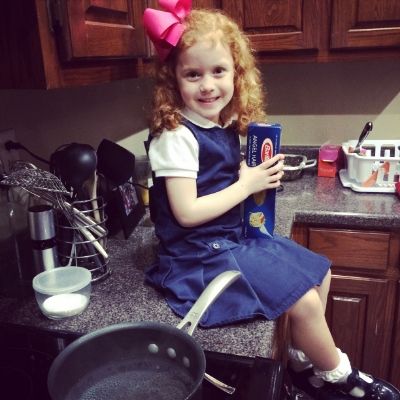 Have you ever tried eMeals? What's your take on it?