It's been a constant joke with me that we have traveled to Grand Cayman 2 times and I've never stepped foot onto the island. Grand Cayman has massive coral reefs near the shore, so you have to tender off the ship into port. The first time we ever stopped, the weather was too bad for them to send the tender ships out. The second time, we were all quarantined to our room from the Noro Virus. Third times' the charm and it was worth the wait!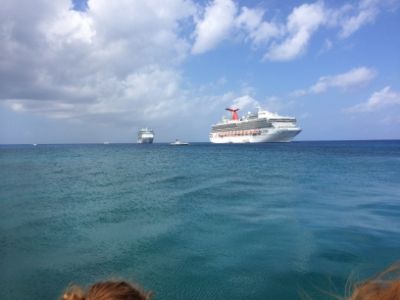 John loves a good pirate pose…

We just walked around the island and took in all the sights… and somehow ended up at Margaritaville again….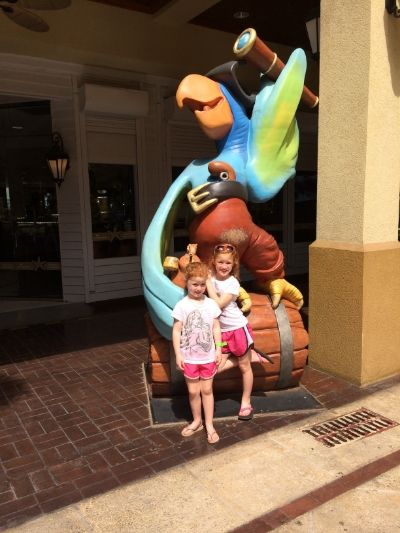 I had to search for the sign, but I found it and had to get a pic!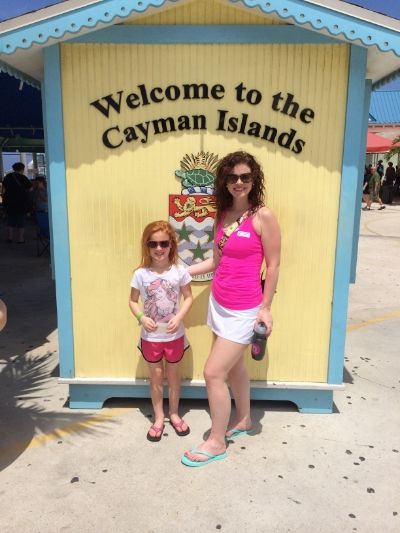 This was seriously some of the clearest water I have ever seen. While we were waiting on the tender boat, one of the guys started feeding the fish and the girls loved watching it.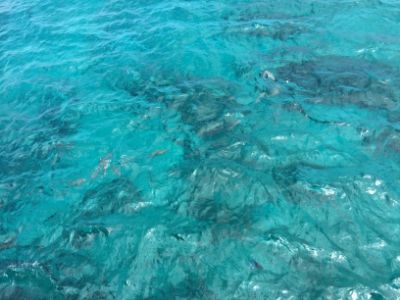 I would have loved to do a fun excursion here, but I think the girls are still a little too young for some of the stuff. But I think they enjoyed the sightseeing and shopping.
*My family and I were given this trip from Carnival Cruise Lines.. the opinions expressed are solely my own*