It's SPring and The Reds are loving the warmer weather… especially when they don't have to wear school uniforms.
Addy has been itching to wear this new outfit.. It's so cute!
Addy's outfit came from Target (minus the flip flops, which are Old Navy, and the sunnies)
Shorts | Top- Similar | Sunnies- Similar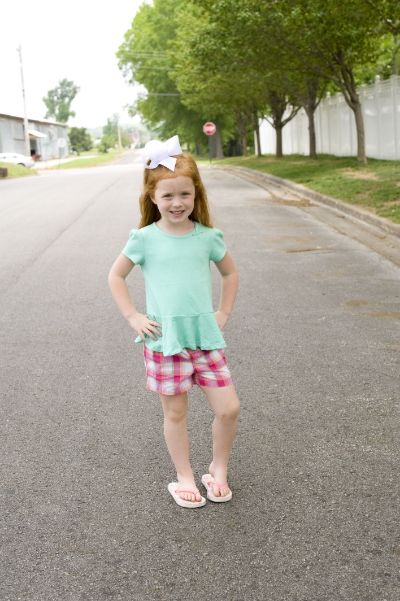 Claire's outfit is also from Target… She loved the shirt because it had a certain "twirl" factor. Oy.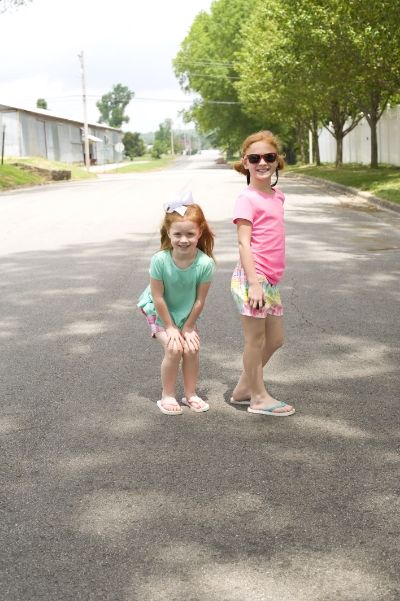 Such sweeties.. they are counting down the days until summer vacation!