Y'all.. I have to introduce you to Heather from My Life Well Loved.. she is so fun and amazing, not to mention gorgeous! And her body?? Amazing. If you are in the Birmingham area, you should definitely check out one of her Pure Barre classes in Homewood.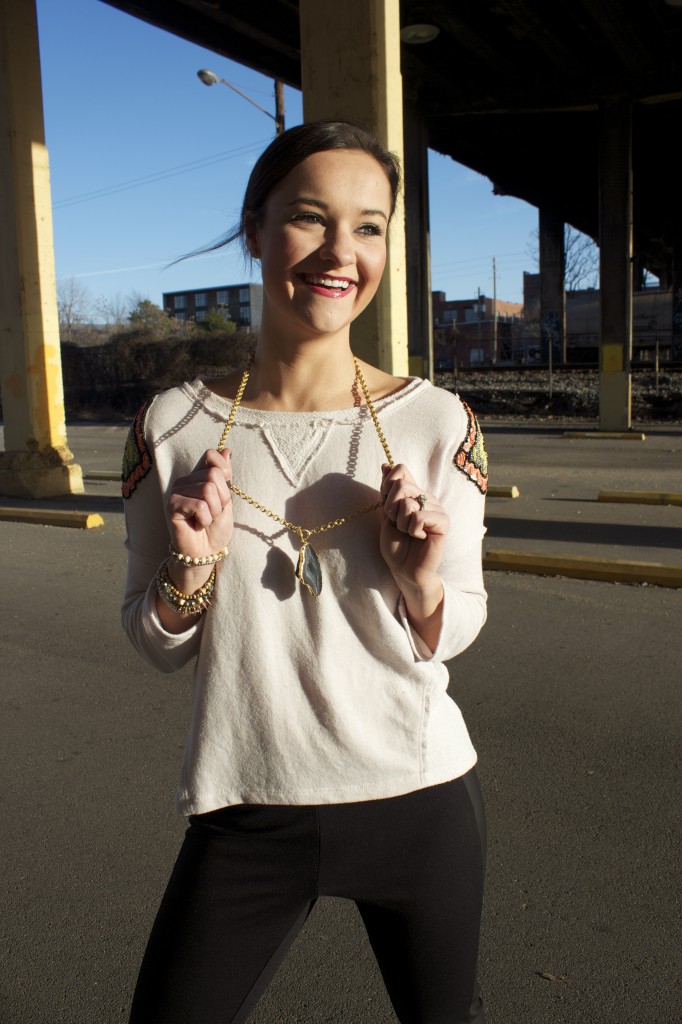 Good morning! I'm so thankful Rachel let me join you today on her blog! I'm Heather and I blog at
My Life Well Loved
, a lifestyle blog. I'm married to my college sweetheart, Eric and we celebrated our 5 year anniversary in
New Zealand
at the end of last year! I'm a Christian and my passions include
Pure Barre
, clean eating, social media,
workout swag
and helping others to love their lives well.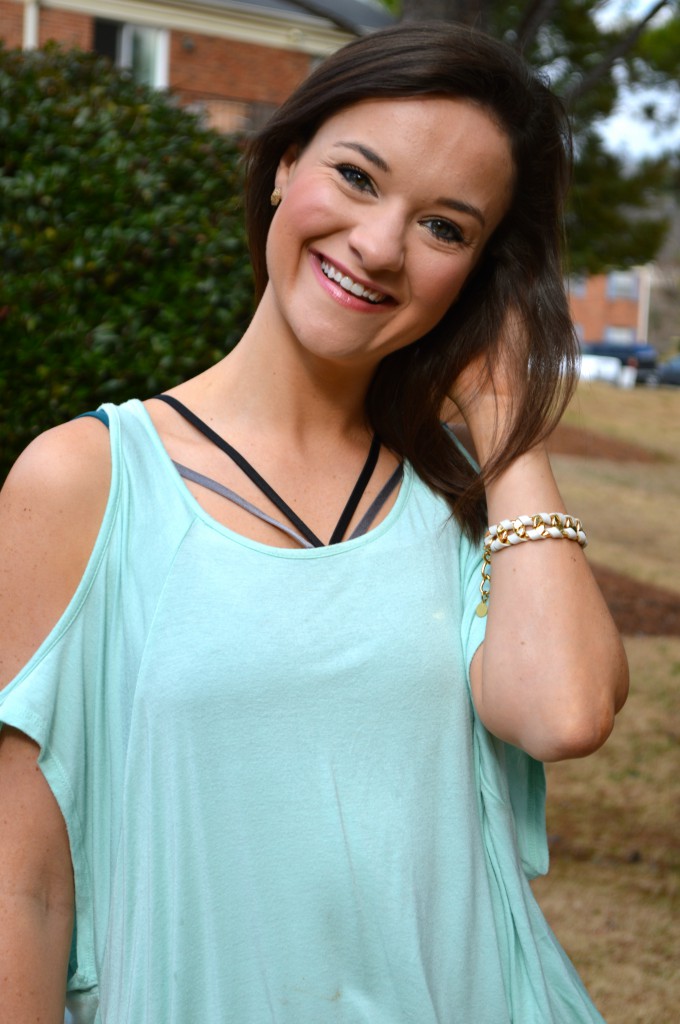 Today I'm sharing one of my favorite workout outfits of the moment with you. Anything from minty green to turquoise is my favorite part of the color wheel. (Case in point: check out these fabulous Caribbean blue pants!) I adore stocking up on accessories, shoes, and even home goods in this color so when I found this top, I knew I had to have it!
Last year I stumbled upon the site Tobi and found myself incredibly excited over their reasonable prices, 50% off your first order and the always free shipping! I like the look and feel of a lot of their stuff. I ordered several items with my first purchase, but this shirt is by far my favorite. With the cut outs, the color and the lightweight feel, it's a go-to for me to throw on to workout in or to use as a coverup at the pool, running errands or anything else that may come up in my day.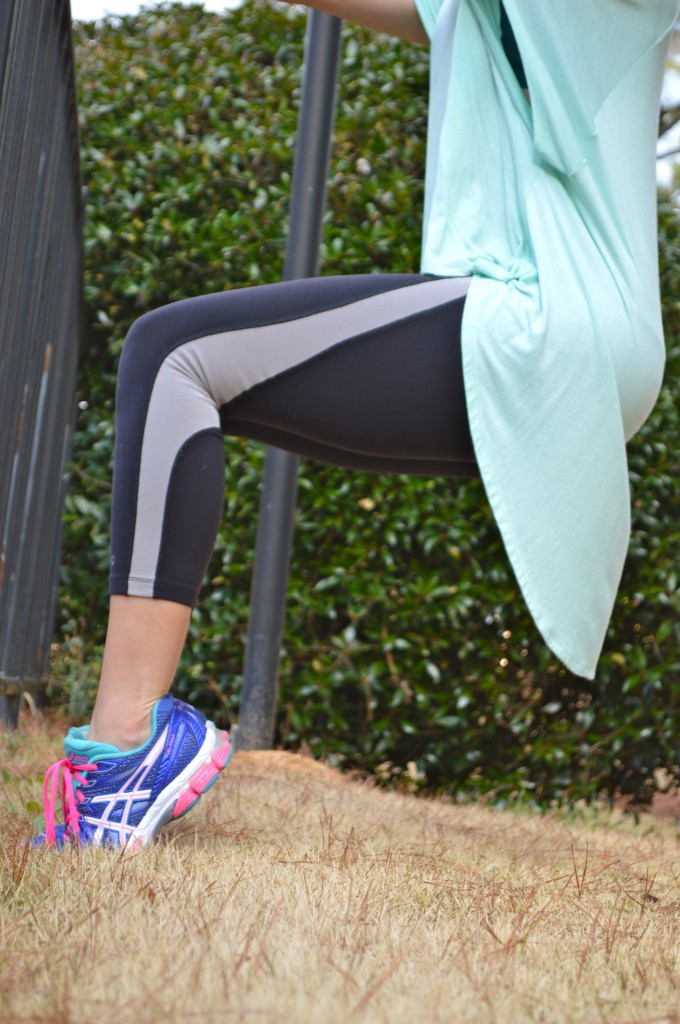 Always gotta get in a little chair action from Pure Barre! You can read about my favorite workout that I teach HERE.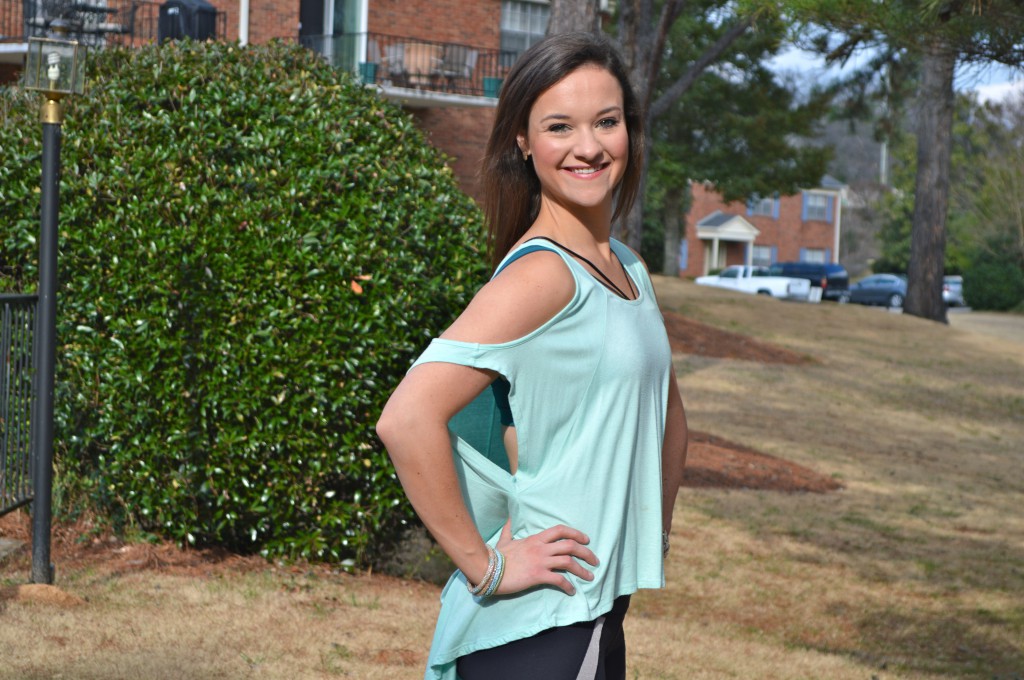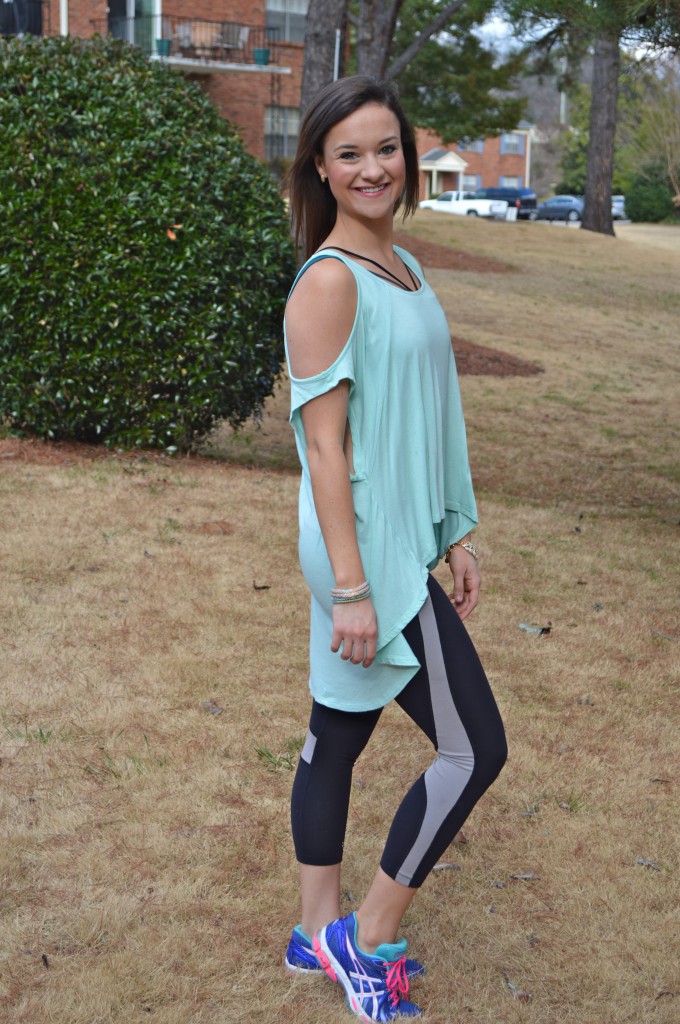 I also adore anything by Splits 59 and these capris are no exception. I've had them for a couple of years now and I like how unique they are in their look and feel. The striping is both eye catching and flattering. And, let's be honest, I really just like that Karma sports bra because it's so strappy and fun!
What do you wear when you work out? Is it the same old t-shirt and grungy shorts? Break out of the mold and get yourself some cute new stuff! It may be just the motivation you need to get off the couch and working out or to push you a little harder towards your goals!
Shop the Fit Chic Look: Shoes: Asics l Top: Tobi (Similar tank on sale) l Capris: Splits 59 no longer sell my style l Bracelet: Skinny by Jessica Hudson l Sports Bra: Karma (different style, still strappy in back)
I'd love to hear what your favorite workout look is in the comments below and please come visit me at My Life Well Loved!