Yeah.. I know I'm a little late with this one.. Oops. Last week was sort of crazy.
Friday night, we enjoyed a little Dave Matthews Band… it was part of my birthday present and it's becoming a tradition for Hubs to get me DMB concert tickets.
He did an acoustic set with Tim Reynolds which, could have been better, in my opinion. Still amazing to get to see both of them live together.

Saturday was pretty lazy.. but Sunday I had to go to work the Cotton Row Expo for Ragnar, which was so fun and then I came home and made strawberry pretzel salad… Yummy.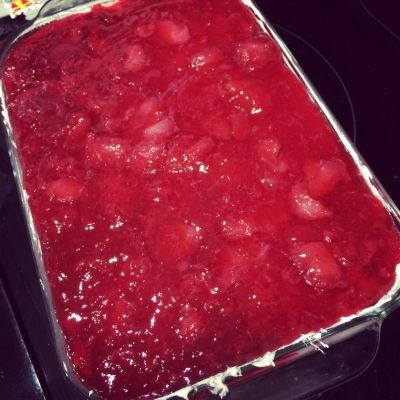 Sunday we grilled out at moms and swam in the pool. We had such a fun time!

Selfie with the Reds.

So, my nephew has this really expensive hammock. I thought it would be funny to climb inside and scare him… except after 20 mins in it, I realized he wasn't coming back anytime soon. Plan thwarted.

These two are peas in a pod… My niece, EMH, who we call Mems, has cochlear implants and Clara Bell just loves her to death… If you know my children in real life, then you know how tiny they are… and Mems is a year older than Clara Bell..

I hope everyone had a fantastic Memorial Day weekend!