8 years ago, I woke up without a thing to wear. With my closest friends swarming all over my house. With my foot in a walking cast.
8 years ago, I hobbled down the aisle to marry my best friend.
It's funny to look back on these pictures and to think about what we must have been thinking when we started dating.. It caused quite the uproar. But I've always been one to do what I wanted to do, no matter the consequences.
Our rehearsal dinner was so much fun… it was just the party we needed to cut loose and relax from all of the stress of planning the wedding.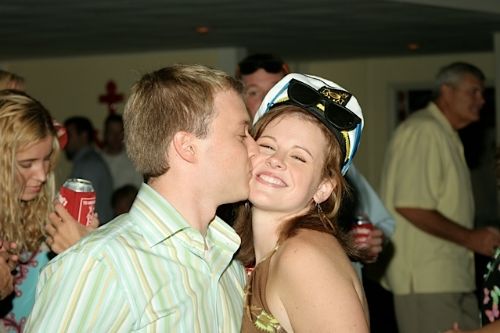 Don't get me wrong, our reception was an amazing party too…One I'd love to re-create for sure.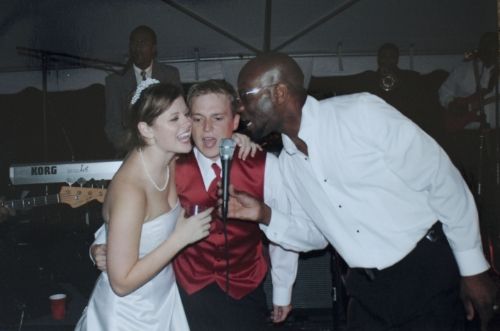 Dear Philly,
Thank you. Thank you for putting up with my crazy. Thank you for your endless support when I come home and say things like, "I want to run a half marathon!" after having only done a 5K. Thank you for making sure I am fed after long runs. Thank you for allowing me to grow up and find who I am. Thank you for the two beautiful children that we share. I love watching them and trying to figure out if that trait came from me or from you. Thank you for not getting too mad when I constantly forget things that you tell me. Thank you for getting down on one knee and asking me to marry you. I'd do it all over again.