This party wasn't up to my normal, completely over the top parties.. because, well, I'm tired. I had left over plates from A's 7th party, so I just used those. Oops.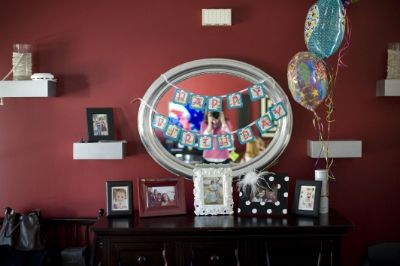 C and her GiGi
The food was low key, since we had the party right after lunchtime.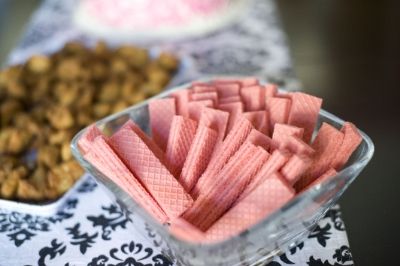 But, you know I can't NOT do a fabulous cake.. and this one was fit for a princess!!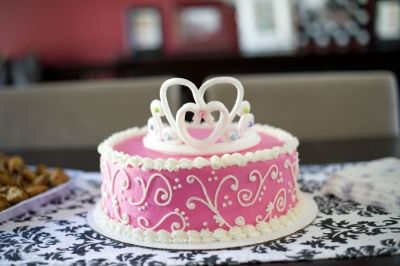 The Reds and Nana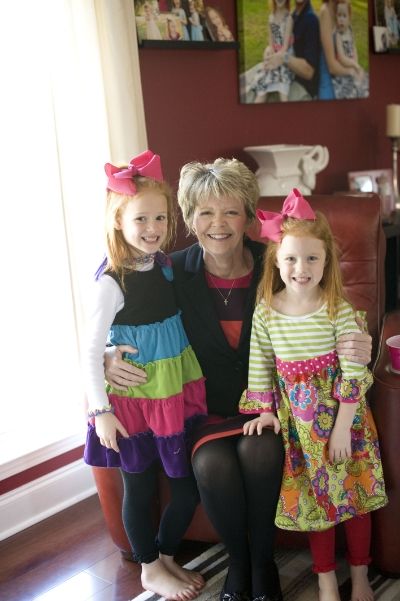 So, C got this hat from Nana that when you push the button the tail raises.. super creepy.
Sweet little girl..
She was so proud!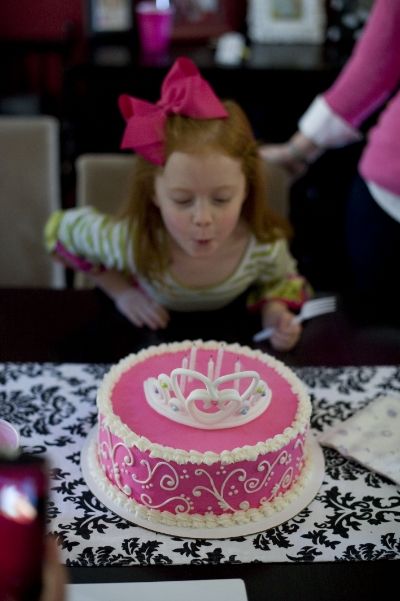 Of course it's not a true family gathering without a game of football…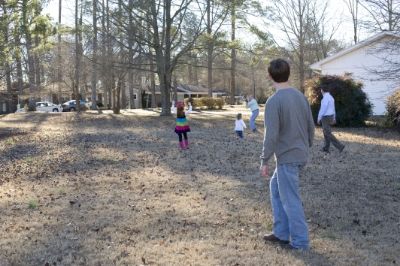 He's my lobster.. Such a good assistant for party planning.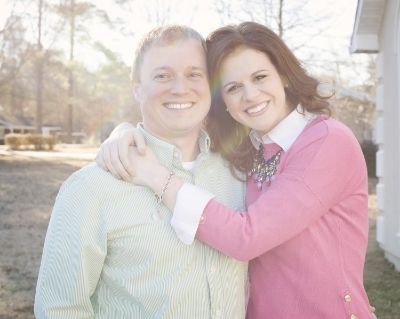 Our family of 4…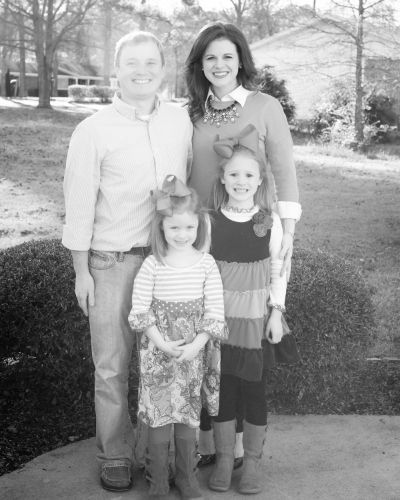 Hope you enjoyed the birthday party recap!

Dear Addy,
I can't believe that I am writing you this letter. How are you 7?? It doesn't seem right. You no longer a baby and are a young lady. Being able to watch you grow up is an absolute privilege. You are so full of life and smiles and laughter and bring so much joy where you go, that it doesn't seem possible that God gave you to me.
Watching you, I realize how much you are just like me. You completely light up a room when you walk in and people are naturally drawn to you, but your stubbornness leaves me feeling sorry for your grandparents and how they had to deal with me.
You have always been and continue to be a Daddy's Girl. And that is a relationship that I cherish for you. You and your daddy have a special bond that I would never try to break. You understand each other in a way that you and I will never be able to, but that's okay.
You are competitive. And athletic. I'm not sure that those are a good combination, but I secretly love it. You are independent but still love to snuggle with Mommy.
You are spunk and sass and hard headed, but also helpful and smart and loving.
A lot of times I feel like I am too hard on you and that I expect too much. I just love you and want you to the best A-A that you can be.
I love you more than a hog loves slop and if you can only remember one thing baby girl, just remember that Mommy loves you.

**DISCLAIMER:  PICTURE OVERLOAD**
My eldest ginger flipper turns 7 this week and we had her party this past weekend. She requested a Sprinkles party and to be honest, I had no clue what to do with that. So, I just covered everything in sprinkles. I'll be honest, I didn't buy the first thing for this party until Thursday. Oops. Really dropped the ball on that one. But I think it turned out nicely!!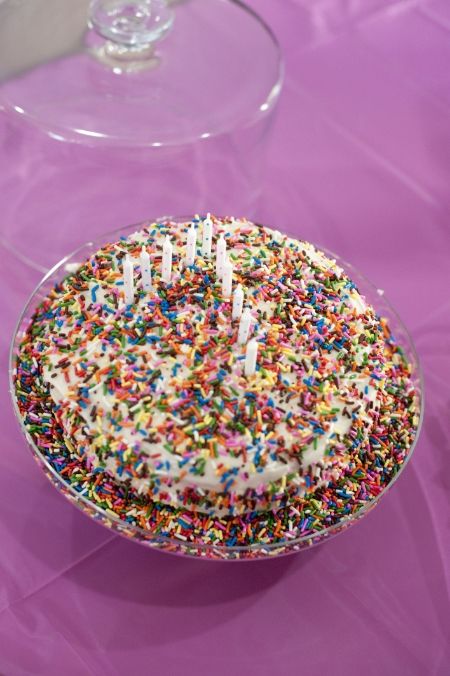 I was such a slacker about it that I couldn't even get someone to make the cake, and I had to make it myself.
We didn't do a huge party, just family. Part of her present is to go to the American Girl store in Atlanta this week.
C, Tay, A, and Avery.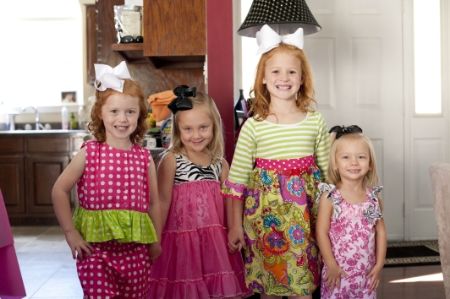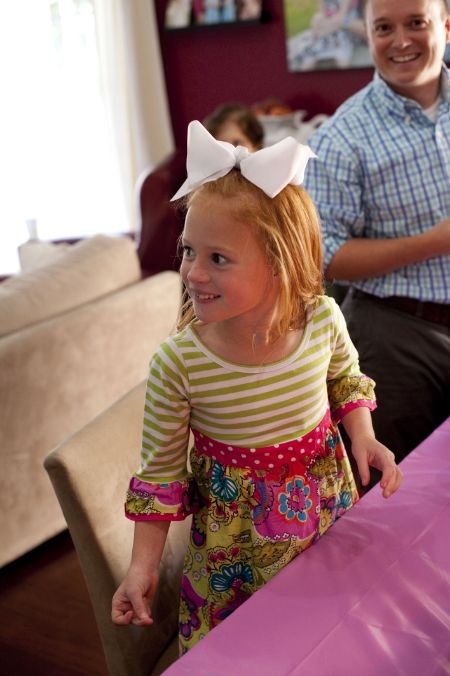 I love this picture.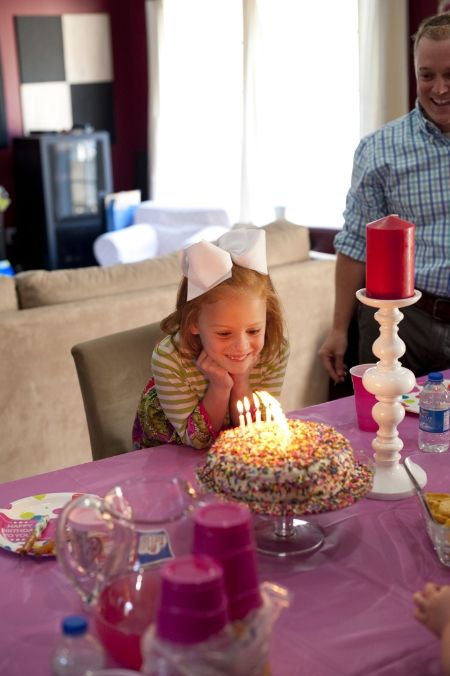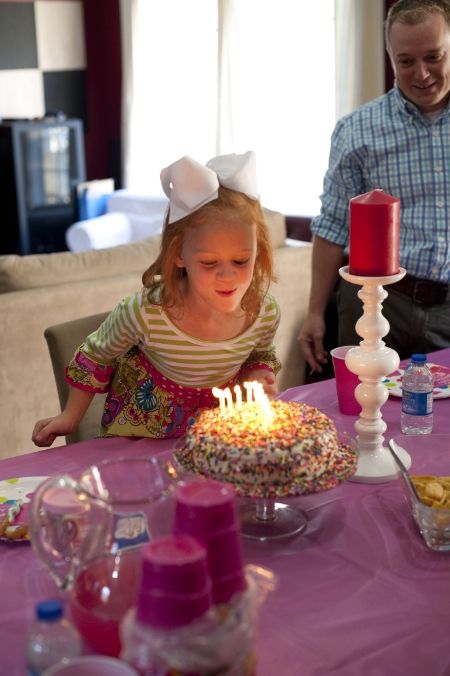 It's hard work blowing out all those candles!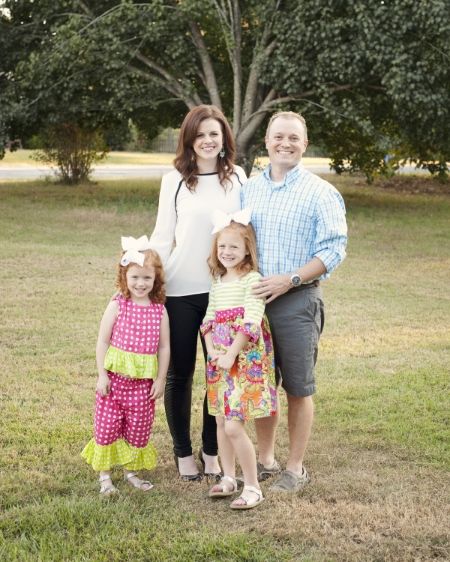 That time of the year is upon us… It's my birth month! On the 20th, I'll be *ahem* 29. Yes, it sends me into a panic attack. While I don't enjoy my birthday as much I once did, I certainly enjoy getting presents and celebrating with delicious dinners and attention. (C'Mon. We know it's really about the attention.)
Moving on to my Wish List…
I've been coveting this hot pink strappy TOMS wedge.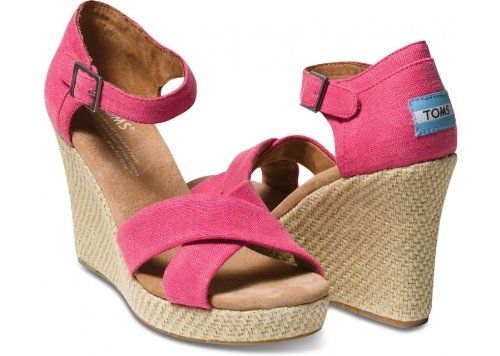 Of course, I could spend a small fortune at Lululemon..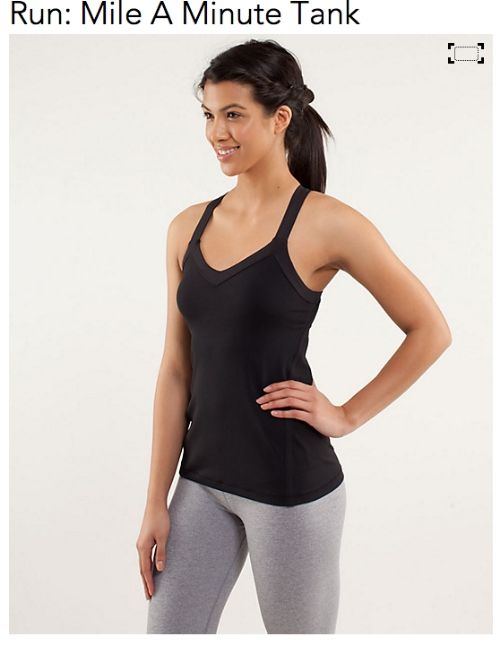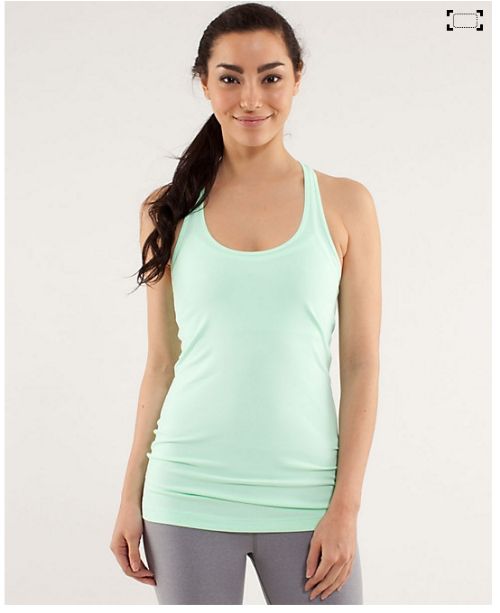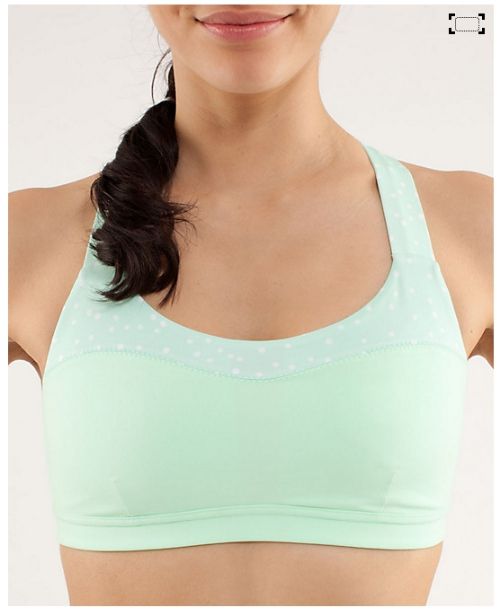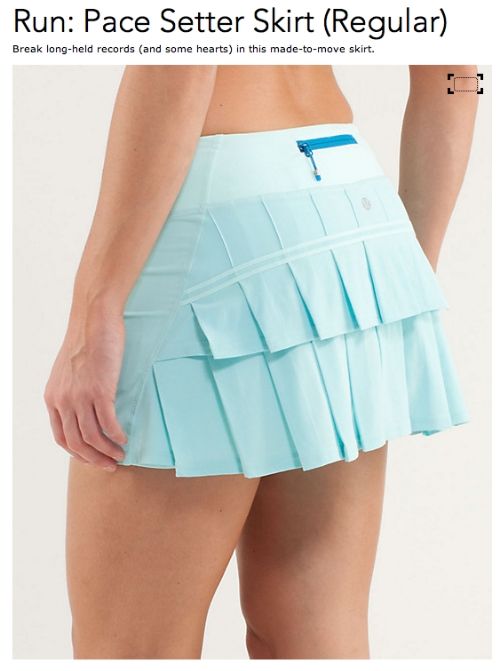 I could always use some more of my favorite running socks.. The Thorlo Experia.. they have such fun colors now!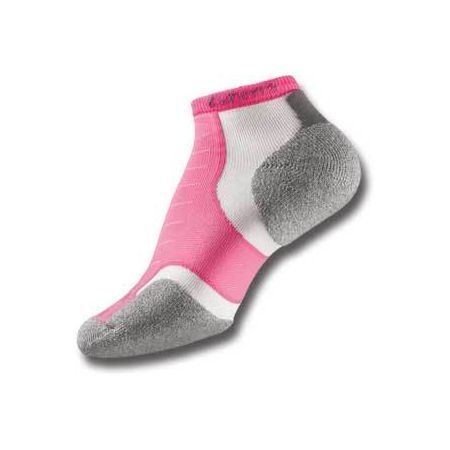 If you are a stalker from way back, these camera bag has been no my wish list for a few holidays now… The Epiphanie Clover Bag.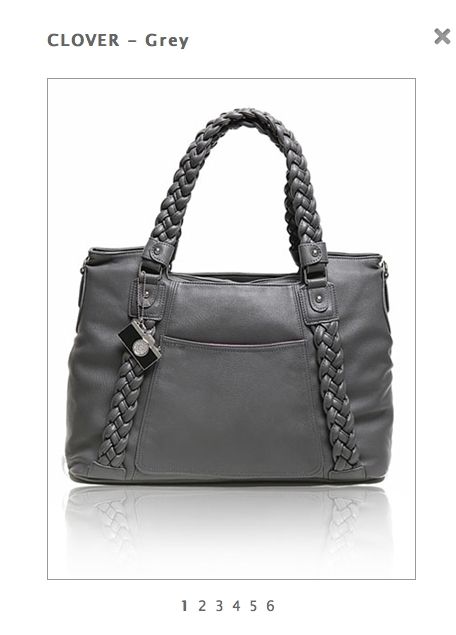 This may be weird, but I love pajama short sets…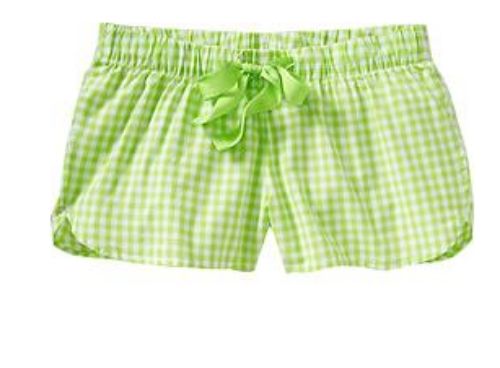 These are from Old Navy, but I'm not picky about some PJ shorts! Here's another link.
 Of course I can always use clothes, Sephora gift cards, iTunes gift cards, etc.
What am I missing from my Wish List?

… I gave birth to the most precious child on Earth.
I sent my family out for some lunch for me to start pushing and exactly 2 minutes later, called them to tell them that Claire Elizabeth was here. She is her Daddy's girl and obviously didn't want to be late for lunch.
You are so sweet and well mannered. You enjoy playing by yourself and are a rockstar at puzzles.
Sometimes, I think you are so smart you are on another level entirely.
I love you, baby girl. I can't wait to see what the world holds for you.
Happy 4th Birthday, Clara Bell! 

Today included Tay's birthday party… We had an excellent time.
The girls went to my moms church for trunk or treat after, so they went in their Halloween costumes…
Addy is pink Super girl and Claire is Rapunzel.. She was supposed to be Sleeping Beauty, but apparently, that costume was too itchy.

Gotta wonder what these two are talking about…

Hello Kitty cupcakes were delish!!

We had a great time at Tay's party. I love the enthusiasm of a 3 year old opening presents!

Dear my sweet and sassy Addy,
You are 6 today. SIX. Where did the time go?!
You are well on your way to being a little lady.
I can still remember when it was just you, and you would wake up around 5 am and we would watch The Wiggles and Mickey Mouse Club House…
You are and have always been, curious. You question everything. I love that about you, and yet, it's also maddening at times. 
You are just girly enough.. You love a good dress and an awesome lip gloss, but forget a hair bow or a purse.
You are an amazing athlete… no matter what it is that you do, you are flexible, graceful, and poised. 
The mischievous sparkle in your eye makes my heart stop. It makes you constantly push your limits and test your boundaries.

I know we do and we will continue, to butt heads. You are too much like me for us not too. Which works, since you are a Daddy's Girl and he listens to what I say.
At 6, I can tell you are an extremely passionate person… some would call it dramatic, though.

Addy, I want so much for you out of life. Your personality alone, demands that the world be at your finger tips and I want that for you.
I have no doubt in my mind that if you can dream it up, you will make it happen for yourself.
I look at you, and see so much of myself at that age. Your initial shyness in new situations, your inability to express yourself with words when upset, and just your general gigglyness.
But sometimes, you just need to curl up with your Mama and that's okay too.
You're in Kindergarten now.. I am not sure where the time has gone, but I am ready to sit on you to make you stop growing.
I wish I could freeze time. I know every year I say that… but it's true. You are no longer a toddler, you are a little lady. 
One, with a fire and spirit that is untouchable. If I can leave you with one quote that I want you to remember always, it's "Don't let anyone ever dull your Sparkle."
Addy wee, you sparkle and shine. I want that for you always.
Happy Birthday, sweet girl! I hope being SIX rocks your face off.

This year, I tried not to think of my birthday as a number and just as a day celebrating my awesomeness.
It worked!
My dad and Karen sent me some beautiful flowers at work, which was awesome because people would ask and then I would tell them it was my birthday and they would be all.. "Oh, a birthday! Happy Birthday! You don't look 28!" Totally works for the self esteem. So next time you are feeling blue, just send yourself some flowers at work!
I would like to point out, this is one of the first birthdays I've had in a long time that I got everything I truly wanted and needed!
This is me wearing everything I got. I'm a dork. 
First off, Thursday night, I opened my presents since the girls left for the beach Friday with my Mom. 
I got that gorgeous grey purse that I asked for, but sadly, it just wasn't big enough for my needs and I couldn't justify the price for a purse not big enough, so John let me exchange it for this beauty.
I got money from most everyone else, so I bought myself a new running outfit. Yes, my shirt says "Like a BOSS." 
The largest chunk of my money came from these bad boys.. I opted for these since the sunglass man and J vetoed the Pradas. I dig them.

Becca got me some Nuun. What a friend, yo!! 
As well as these flippys. Most comfortable shoes ever. I think this is becoming a birthday trend for her. A new pair of Old Navy flip flops. I also got a new robe from her that I am wearing in the above picture. It's so soft and comfy. Everyone should have one!
This may seem odd, but I really want a pretty yard and so John got me some turf builder and a hand crank seeder… I've already used it and it was so easy! 
Dad and Karen got me a new Keurig.. hopefully now I won't wake kids up with my loud coffee maker! I had an original Keurig that I actually got for my 24th birthday… I feel like my in laws got their money's worth, no?
I got a couple of gift cards as well… and John, Robbie and Rebecca and I went to see The Lucky One on Sunday… so good. Thankfully, I was able to bite back my tears.. I didn't need John and Robbie making fun of me for crying.
The girls are still at the beach with Mom and Bill and my sis and her gang. They are having a blast and J and I are getting some stuff done around here before they come back.
I think we need to name my new purse… what is your suggestion??
Also.. I have stopped getting the notifications through e-mail on blog comments.. anyone know how to fix that?
I am also lengthening the duration of my E-Meals giveaway… you people need to sign up!!

The countdown is on for my favorite day of the year… MY BIRTHDAY!!
April 20th… I will turn 28.
That's just plain scary, and while I don't like to think about getting older, I really like things that revolve around me and more specifically, me getting presents.
So, here is my list of gift ideas.
Molly had these sunglasses and they are gorgeous… PLUS. My Costas are as old as Addison and the nose piece is gone and it hurts my nose. 
You can find these here… They are gorgeous with a pink tortoise shell frame.
Next up…
This shirt rocks and I need it in my life. Found HERE. Probably a size Medium.
I really want this Epiphanie Clover bag.. I tried to win one at Blissdom, but no such luck! This aqua is gorgeous– so is the gray and the hot pink. 
Found HERE.
I still need workout clothes, so  a Lulelemon gift card would be nice. 
Sephora, Ann Taylor, Target, Altar'D State, Express gift cards are ALWAYS welcome.
And since Zac Efron is obviously my second husband, they planned for his latest movie to come out on my birthday.
So, obviously, someone should take me to see it.
And if anyone wanted to get me this beauty…
I'd love you forever. Sadly, this last present idea is out of budget.
Unless some of my present buyers win the lottery. In which case, I fully expect this in grey and red.
I feel like this year's list is lacking a little…Am I missing something?!
Maybe someone should buy me a new word to use.. I used "obviously" entirely too much today. Whoops.

My little Claire-bear. I cannot believe you are 3.
You are extremely independent, stating "I do it myself" but at the same time, grabbing your blanket and snuggling up with me.
I love how you drink your juice and twirl your hair. That's how I know you get really tired. When both hands are messing and twirling in your hair.
You are so charming. Your smile and giggle are infectious and always have been.
You may not be the athlete that Addy is, but your ability to put together a puzzle is nothing short of amazing.
While potty training you this year, we finally got you to go by cupping our hands to our ears to listen.. and you continued to do that every time you went, but somehow it's faded away.
You call yourself "Clara" instead of "Claire" and I fear that it's catching on and we will all be calling you that before too long.
You are extremely sneaky, constantly getting Addison into trouble.
You will absolutely NOT do something that you don't want to.
I see traits of mine in you- not a morning person or stubborn, but so many of your Daddy's- excellent swimmer, singer, and very laid back at most times- I call you my little beach bum. That is, until someone wants you to do something you don't want to.
You are perfectly happy to sit and entertain yourself. Whether it be by watching a movie or reading a book or putting a puzzle together or coloring.
You are very organized.
You love your blanket, Ariel doll, Sleeping Beauty doll, and Fannie your elephant all in the bed with you.. another one of my traits.
I love you so much my little Clara Bell. I can't wait to see what being 3 years old has in store for you.