Have you ever shopped with Crystal Faye? She has some of the cutest stuff and of course, since it's monogrammed, it just doesn't get any better than that. I am in love with the Clover Collection Lucite Tray. I've been eyeing one of these acrylic trays for MONTHS, thinking it was just what I needed for my ottoman in the living room. Crystal was kind enough to send me one for my birthday.. it even showed up like a birthday present! I immediately took it out of the box and laid it on the ottoman.
Only to come in the next morning to this: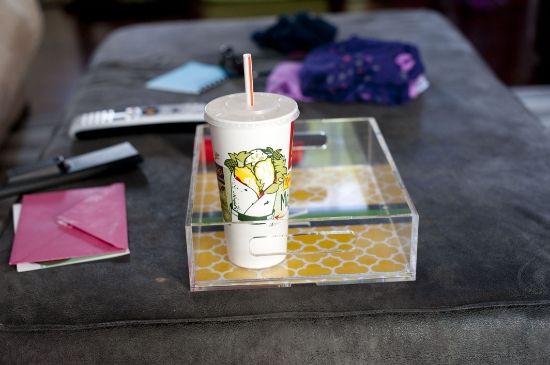 No. That's just NOT gonna fly. Plus… my ottoman is huge, so it really wasn't doing the tray justice. (Just keeping it real, folks. This is what my ottoman ALWAYS looks like in some form or fashion.)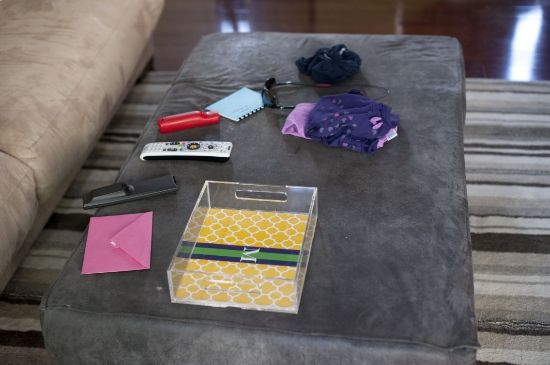 So, I made the wise decision to move it in to my closet with my jewelry.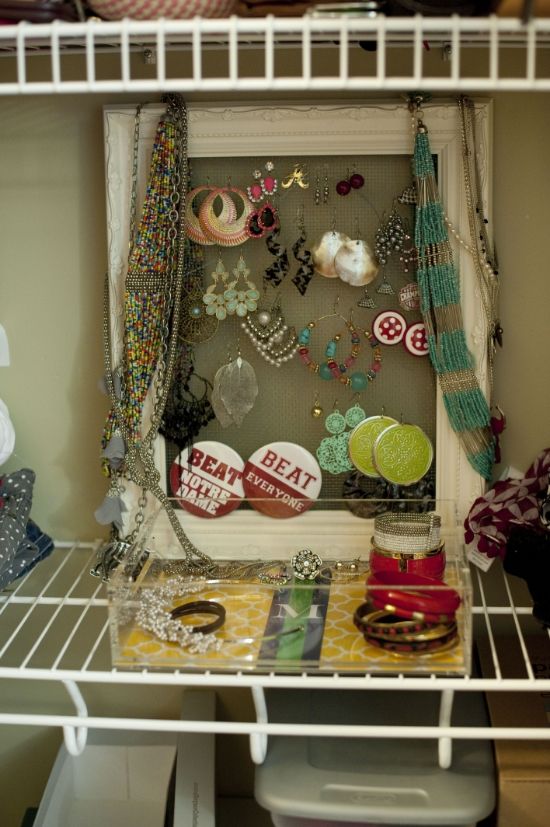 A much better place for it, don't you think? I already had a tray here, but I just swapped them out.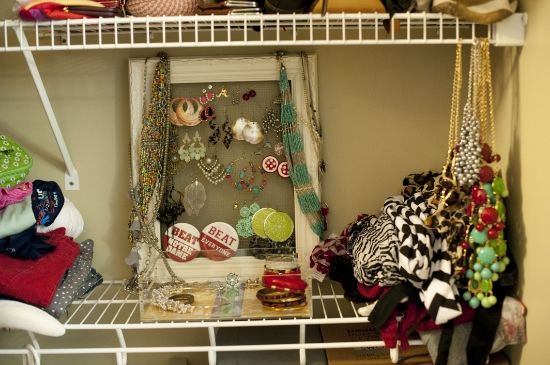 I love how much deeper the sides are on this tray than what I had here originally. It helps keep my bracelets stacked nicely. (Yes. That's a pearl tiara. Doesn't everyone have one? No? Just me?)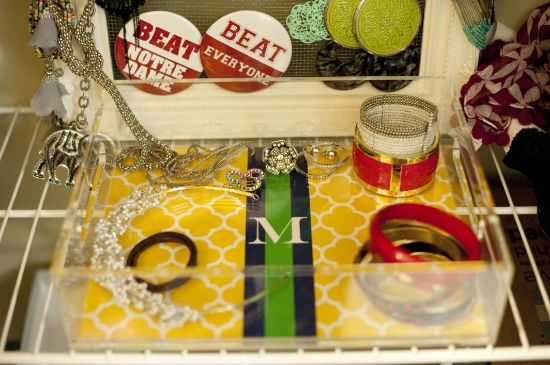 This tray is so versatile.. it could really just go anywhere.
I think this tray is a much better option here on the ottoman. Although, I still think it needs some work.. I'm just not sure what! I'm not good with the details of decorating.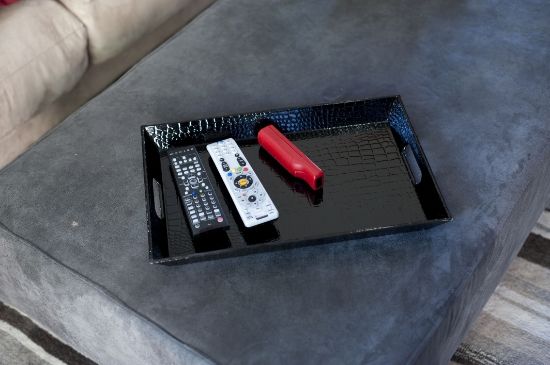 To help celebrate my birthday, Crystal Faye is going to give away one of these fabulous trays to one of you lucky ladies!!
Be sure to follow Crystal Faye on all of her social media platforms, she is always posting cute stuff to Twitter and Facebook!

<a href="http://www.bloglovin.com/blog/3691723/?claim=7aa9qfrkpnc">Follow my blog with Bloglovin</a>
Alright, y'all. I cannot contain my level of excitement to be heading to Dallas this week. A- I have never been to Dallas and B- I am heading to one of my favorite things in the blogging world… BlissDom.
I cannot wait to see these chickies… Natalie and Molly.
Heather is joining our room of crazy this year, so hopefully she will still be on speaking terms when it's all said and done.
I am excited to be apart of the amazing Community Leader program again this year. I am a photography CL, so come and say HI!!!
I've gotten my session assignments, and y'all… I am on cloud 9. Anna Epp and Alli Worthington's sessions are both assigned to me.
I honestly cannot explain what an amazing experience BlissDom is. It took some extra finagling this year to make it work since it's been moved to Dallas, but I cannot wait to share my experience.
Of course, as a mom, you can't plan a trip without something going wrong… a storm blew threw yesterday and knocked a whole bunch of trees in the neighborhood and we are currently without power. We stayed at the in-laws last night and appears that we are one of the only houses in the neighborhood who didn't lose a single tree, so I will count myself lucky!
Nothing puts your To Do List into perspective quite like a power outage.
If you are going to BlissDom, just remember that everyone is generally a normal person, so do not be afraid to go up and speak to an idol. Meet new people. Ask questions! Have fun!
Want to know my #1 thing that I am bringing this year that I haven't brought in years past? A ROBE. Trust me.. my roommates will thank me for that later.
Are you going to BlissDom? If so, you are totally going to say Hi, right?!

A group of 14 bloggers, who love running and lululemon among other things, came together and decided we wanted to have a group giveaway. As we were emailing about what the prize should be, we decided it should be appealing for people who run and people who don't run. So here's what we came up with:
GRAND PRIZE
One winner will win a $200 Lululemon gift card as well as a race entry of your choice (up to $95). If your race costs less than $95, or you don't want the race entry, that value will be added to the Lululemon gift card. So, that could be up to a $295 Lululemon gift card! Or, it could be that race you've been dying to enter as well as a pretty sweet gift card! It's up to you (if you win). I mean, at the end of the day, we're all addicted to racing and workout clothes, so some combination of the two seems like a pretty sweet deal.
SECOND PRIZE
And because we wanted to have more than one winner, another winner will still get a $25 Lululemon gift card. And hey! That could totally buy you half of a tank top.
WHO ARE WE?

We're runners. We're bloggers. Many of us are marathoners. All of us are half-marathoners. We're all addicted to running…and we all appreciate our blog readers. Here is a recent race picture from each of us, and the links to our blogs are below the pictures.
HOW TO ENTER:
Enter below the pictures with the Rafflecopter!

Amy//Tori//Caitlyn

Genna//Rachel//Meghan

Caroline//Lauren//Meghan

Kristin//Allie//Crystal

Courtney//Beka

Enter below through the Rafflecopter widget!
a Rafflecopter giveaway