Have I mentioned how much fun we had on the Carnival Conquest?? Well, I'm saying it again…
It was all you can eat ice cream… although, C and I got a little sad when the strawberry would run out, the vanilla always made us feel better about it.
You know else made me happy? They had Bud Light Lime in the aluminum bottles… hard to find and they taste SO much better.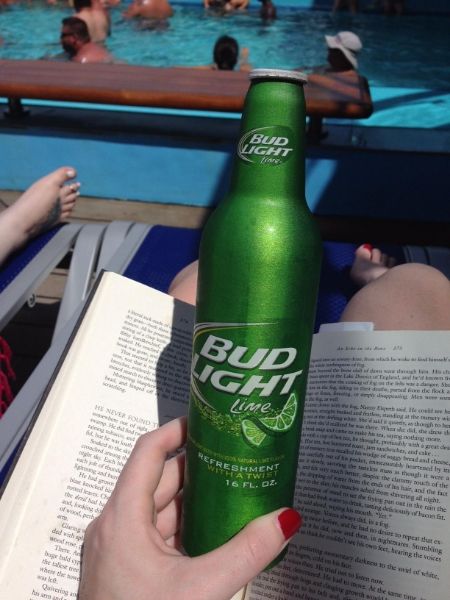 I really cannot say enough about our room steward. He was simply amazing. He came and introduced himself within 15 minutes of us being in our room. He was ALWAYS in the hallway and asked about our days and gave the girls hugs and high fives. He told us he had two children back home and I think the girls brightened his day a little bit. I got a little teary eyed when it was time to leave because he looked at me and said, "I'm going to miss you, Miss Rachel." I'm definitely going to miss you too, Artuwan!!
Seriously. How precious is this picture? We stumbled across this acoustic duo in the lobby pretty early in our trip and from then on out, the girls wanted to go and listen to them play live music and dance. They were honestly, the belles of the ball. They played everything from Umbrella to Pretty Woman and I loved every minute of it.
While I will say, our dinners weren't over the top, the food was delicious! We ate the first night at  The Pointe restaurant and OH MY WORD. It was one of the best meals that I have ever had. They were amazing with the girls and I think they highly enjoyed the fancy food.
I love how caught off guard we are by the flash here…
The girls loved playing on the balcony… I honestly felt sorry for our neighbors. They would go out there all the time, and sing at the top of their lungs, thinking no one could hear them. Especially when they first woke up. Have I mentioned that my kids wake up early? Like, sleeping until 6:45 is considered sleeping late.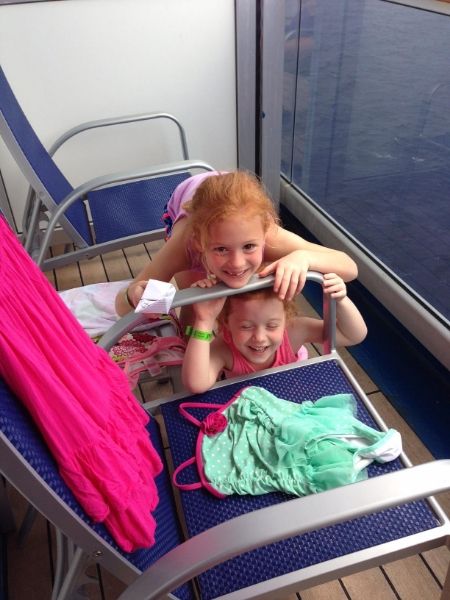 Gigi was nice enough to send us some treats on the ship.. She sent J and I chocolate covered strawberries and the girls candy. Oh, the excitement was too much from them!! Gigi wanted me to inform how easy it was to order and have this sent to us, even after we had set sail… she just got online and found our ship and typed in our names and voila! Easy, peasy, lemon squeezy.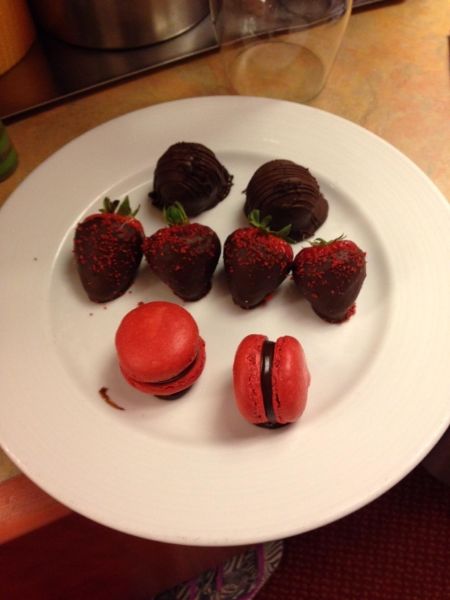 I really can't say enough about how awesome this vacation was… the girls are still talking about it and want to go on another ship next year!
*My family and I were given a complimentary cruise. All opinions are my own!*