I am super excited to announce that I will be starting to host My Style Monday with the fabulous Lindsey at Let the Light Shine. She rocks my face off.
On my trek to DC last week, I broke out the mint skinnies with black… Looking at this outfit now makes me realize how badly I need that tan I am never going to get… oh well. This leather pocket tee is super comfy and this is probably my favorite pair of skinnies… they don't gap in the waist!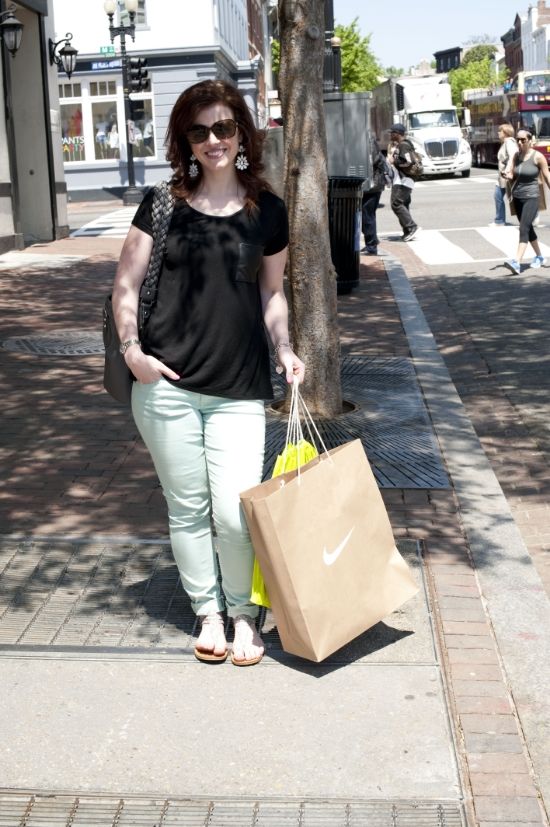 Skinny Jeans from Target (here), leather pocket tee from F21 (here), The shoes are from Old Navy last year, but here are some similar (here).