We've been super busy with our little Ginger Flipper these last few weeks. I thought I'd give you an update. We had the Vision Classic in Hoover on Sunday. We decided to give Rojo another try and it didn't disappoint this time!
J and C outside… such cuties!
My little A hasn't been feeling the love for gymnastics like in the past… I think it has something to do with little sis getting to go to Nana's house and play while she has to practice. So, Mom has been picking them up on a non-gymnastics day and we started some private lessons with one of her coaches. We have seen so much improvement with her attitude and performance! I've been having talks with her about stay focused at the meets and not goofing off. In my pep talk I talked about the little things that she can do to improve her score and she said, "Mama? Is 4th place good?" (that's what she got last week) and I told her that it was, but that in the Olympics they only gave medals for 1st, 2nd, and 3rd. I could tell that made her mind up! The apple doesn't fall far from the tree… she likes her medals!
Some last minute pep talk from her Coach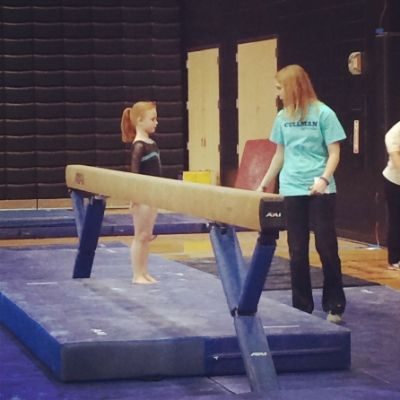 Warming up for the floor..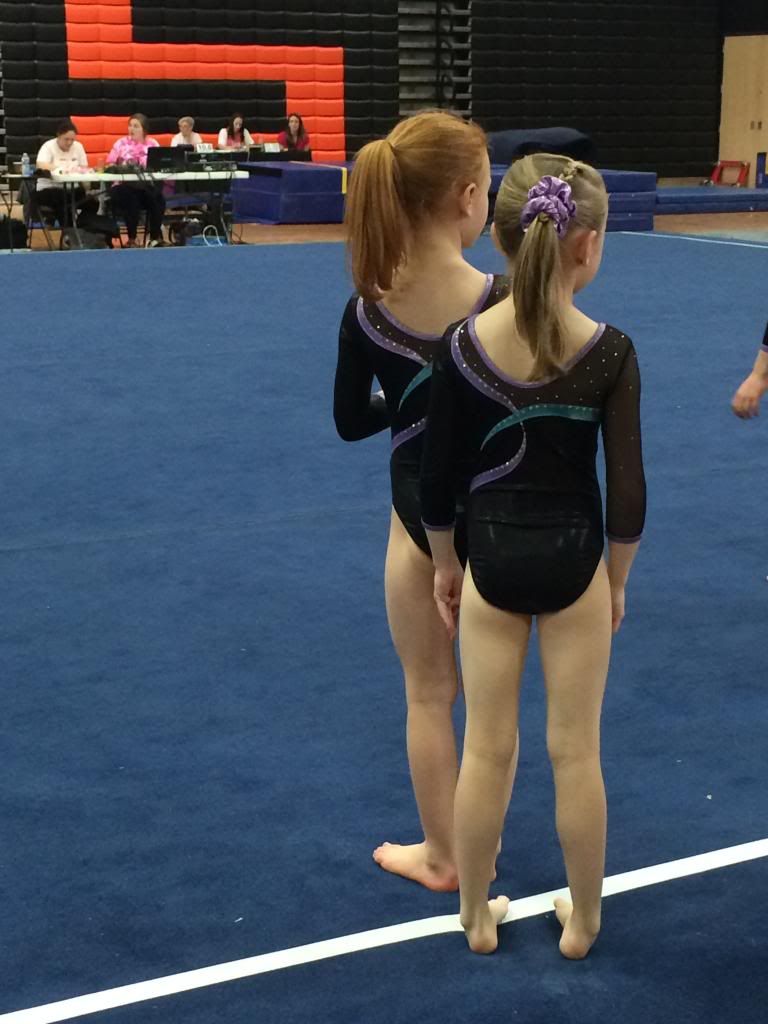 Cheesing for the awards!
A little selfie with C-bear

Proud little sister!! Juan Pablo gave her a rose! Oh no wait… that was what she got instead of medals since they didn't get delivered in enough time.

Seriously. How cute is this?!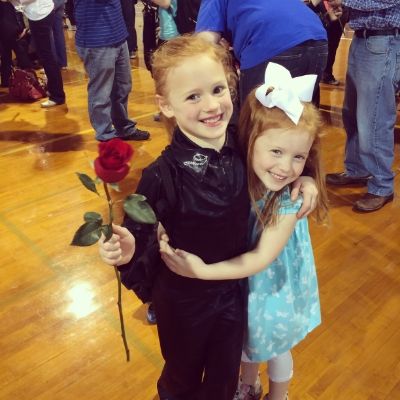 The girls with BoomPa and GiGi

I was so proud of Addy. She did amazing.. was super focused and has improved so much!! She got 2nd overall for her age group and her team won. I always take video and I finally decided to put one together of her meet. I probably should have been doing that the whole time.. Oops. #Momfail