Do you ever just browse certain websites and dream of the possibilities? No? Just me? Well, Minted.com is one of those websites for me. I am a sucker for custom greeting cards, and if I can add a photo, consider me sold! But Minted.com offers more than just Christmas cards or invitations.
They have some beautiful Mother's Day gifts as well.  Continue reading →

Have you ever shopped with Crystal Faye? She has some of the cutest stuff and of course, since it's monogrammed, it just doesn't get any better than that. I am in love with the Clover Collection Lucite Tray. I've been eyeing one of these acrylic trays for MONTHS, thinking it was just what I needed for my ottoman in the living room. Crystal was kind enough to send me one for my birthday.. it even showed up like a birthday present! I immediately took it out of the box and laid it on the ottoman.
Only to come in the next morning to this: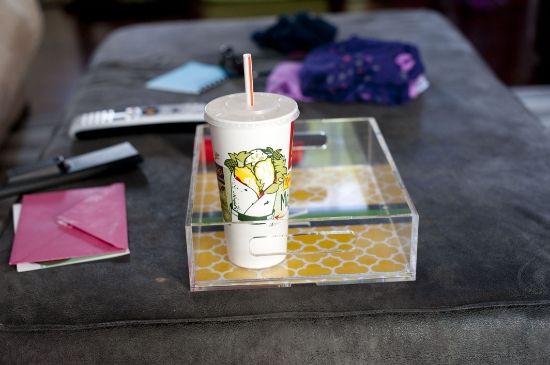 No. That's just NOT gonna fly. Plus… my ottoman is huge, so it really wasn't doing the tray justice. (Just keeping it real, folks. This is what my ottoman ALWAYS looks like in some form or fashion.)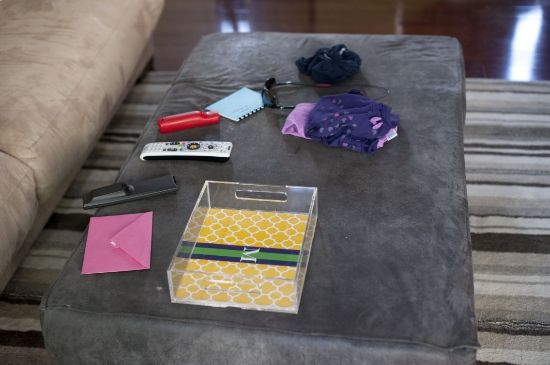 So, I made the wise decision to move it in to my closet with my jewelry.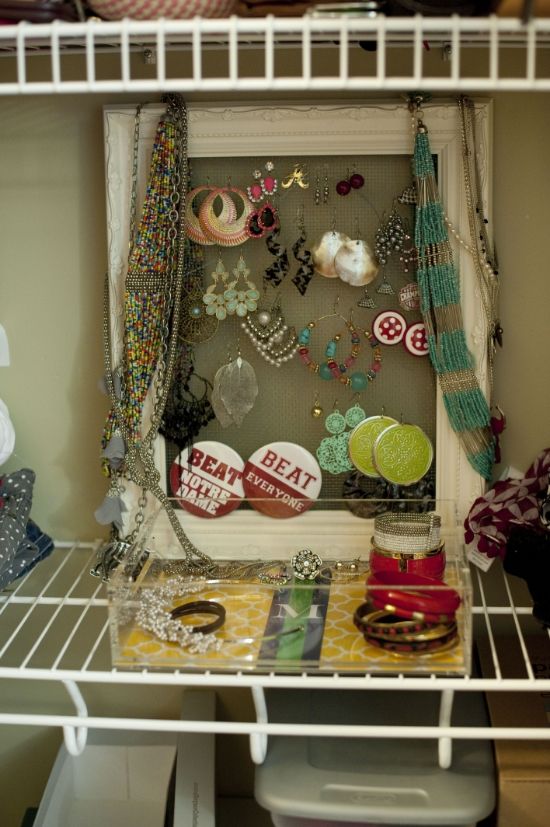 A much better place for it, don't you think? I already had a tray here, but I just swapped them out.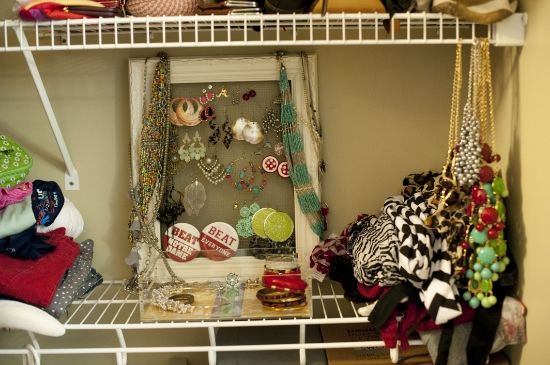 I love how much deeper the sides are on this tray than what I had here originally. It helps keep my bracelets stacked nicely. (Yes. That's a pearl tiara. Doesn't everyone have one? No? Just me?)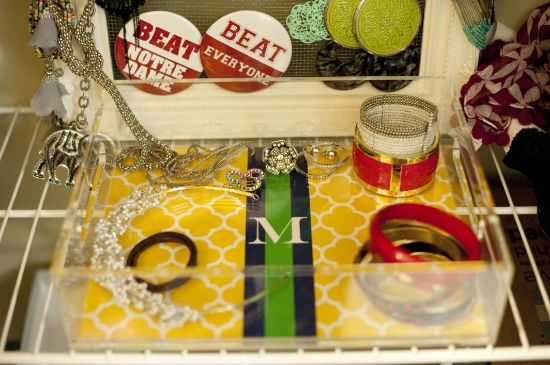 This tray is so versatile.. it could really just go anywhere.
I think this tray is a much better option here on the ottoman. Although, I still think it needs some work.. I'm just not sure what! I'm not good with the details of decorating.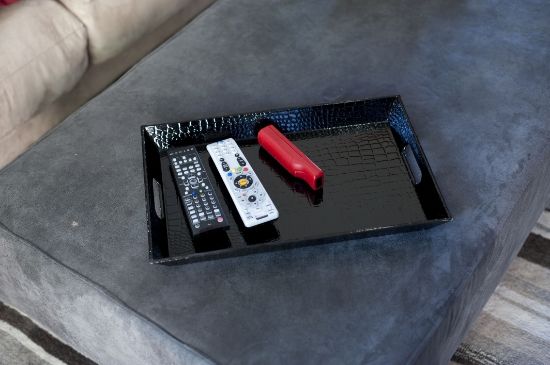 To help celebrate my birthday, Crystal Faye is going to give away one of these fabulous trays to one of you lucky ladies!!
Be sure to follow Crystal Faye on all of her social media platforms, she is always posting cute stuff to Twitter and Facebook!

These chickies are some of my BlissDom favs.. they also happen to be my roommates or just generally awesome chicks. We wanted to do something special for all of you guys while we were dancing the night away  away at BlissDom. This grab bag is SUPER awesome. 
Everyone knows one of the perks of attending a blog conference is all of the swag you collect.
–it's also about networking, making new friends and spending time with old ones, but the stuff is pretty great too
While we're all in Dallas having an awesome time with the Bliss Chicks, we didn't want you- our lovely readers- to feel left out so we've pooled our resources to offer one AMAZING goody bag.
Who's the we, you ask?  Let us introduce ourselves
And the super, awesome prizes that one lucky ready will win are
It's super easy for you to win too.. Just enter with one of the MANY easy options below.   The giveaway runs from today through Sunday at midnight.  One winner will be announced on Monday.
**The optional tweet can be done at least once a day for extra entries.  Don't forget to come back and keep tweeting for your chance to win.
a Rafflecopter giveaway
rafflecopter
http://www.rafflecopter.com/rafl/share-code/Zjg5NTBmZGI3YTIzMWQ5NWZjYmVjMzUxYmU0NWVhOjU=/

A group of 14 bloggers, who love running and lululemon among other things, came together and decided we wanted to have a group giveaway. As we were emailing about what the prize should be, we decided it should be appealing for people who run and people who don't run. So here's what we came up with:
GRAND PRIZE
One winner will win a $200 Lululemon gift card as well as a race entry of your choice (up to $95). If your race costs less than $95, or you don't want the race entry, that value will be added to the Lululemon gift card. So, that could be up to a $295 Lululemon gift card! Or, it could be that race you've been dying to enter as well as a pretty sweet gift card! It's up to you (if you win). I mean, at the end of the day, we're all addicted to racing and workout clothes, so some combination of the two seems like a pretty sweet deal.
SECOND PRIZE
And because we wanted to have more than one winner, another winner will still get a $25 Lululemon gift card. And hey! That could totally buy you half of a tank top.
WHO ARE WE?

We're runners. We're bloggers. Many of us are marathoners. All of us are half-marathoners. We're all addicted to running…and we all appreciate our blog readers. Here is a recent race picture from each of us, and the links to our blogs are below the pictures.
HOW TO ENTER:
Enter below the pictures with the Rafflecopter!

Amy//Tori//Caitlyn

Genna//Rachel//Meghan

Caroline//Lauren//Meghan

Kristin//Allie//Crystal

Courtney//Beka

Enter below through the Rafflecopter widget!
a Rafflecopter giveaway

***Giveaway is now closed!!****
I have a person motto that goes something like this, "If it's pink and/or sparkly, chances are, I'm going to want it."
A sparkly headband is no exception to this rule. Truth be told, I'm glad to have found the perfect brand of sparkly headbands for running so I can wear them everyday and not feel like I've stolen something out my child's closet.
I have been wearing Sparkly Soul headbands for almost a year– getting my first one for Rock N Roll DC.
They are pretty much all I wear now. I alternated for a while with some other brands, but generally like the way that they fit my head. They don't slip and aren't too tight. I also LOVE that the sparkle goes all the way around the band.
They have SO many colors. It's hard to ever choose which one that I want.
Here is a blurb from their Press Release:
"Sparkly Soul non-slip headbands are available in a wide variety of colors and two widths. The thin 3/8" headband retails for $15 each, while the 5/8" wide headband retails for $17 each. One size fits all adults and, children ages 5 and up. Sparkle Soul headbands are proudly Made In the USA and professionally manufactured in New York City."
One of the best things that I LOVE about them? They interact with you on Social Networking, building excellent client relationships. It's nice to know if I have a question or post a picture, they are going to answer it or share it!
You can follow them on:
Twitter @SPARKLYSOULINC
Instagram/Pinterest/Tumblr user names are SPARKLYSOULINC
And because Sparkly Soul ROCKS so much, they are going to give away a headband to one of my readers. All you have to do is leave a comment telling me which color and if you would want wide vs thin.
You can enter once a day.
If you'd like an extra entry, you can tweet about it, just be sure to tag me (@runinhighheels) and Sparkly Soul (@SPARKLYSOULINC)
I will end the contest on Sunday, February 10th at midnight… and will announce the winner that week!
Good Luck!!

Y'all. Have you heard of emeals? It takes the thinking out of dinner. You can pick your different plan and every week a new plan comes out. It has 7 meals and even prints out a shopping list.
The dinners are easy and usually we have enough left overs to eat lunch on the next day. WIN! It gives an estimated total for each weeks grocery list and it's ALWAYS under $100 for our family of 4.
Best part? My kids loves them. Claire- the picky eater- will eat most of the meals. It's a miracle!!
You can check out the meals blog for some recipes, tips on how to simplify your life, organize your days, and plan family fun.
Check out their blog HERE
Check out their Facebook HERE 
Their Pinterest is HERE
Follow them on Twitter HERE 
Normally, meals runs $5 a month, but I am giving away a 3 month subscription to a lucky winner!
The contest will end April 23rd.
All you have to do is check out emeals and let me know which plan you want to try.
You can also sign up using the coupon code BLISSDOM and you will receive a discount.
Anyway, our family loves emeals and you know anything Dave Ramsey likes, I dig.
If you are interested in extra entries, follow emeals on Facebook, Pinterest, and Twitter and leave me a separate comment saying you did so!
Now, go enter!!

I'm doing a giveaway.. because I love all my blog readers! It's kind of a hodge podge of things that I am loving at the moment…
I've been saving this for when my new blog went live.
Here is what it includes.. a sparkly houndstooth scarf, houndstooth twisty earrings, my favorite shade of Essie polish right now- Chinchilly and a Chica Band. 
Entering is SIMPLE. Follow my blog. Leave me a comment saying so. If you want an extra entry, tweet it and then leave me a comment. If you want TWO extra entries.. blog about it and then leave me the link.
I will close the contest on Friday. You can come back each day and enter. If you want to tweet it everyday, be my guest, just be sure to leave a comment saying you did!
Here is an example of a tweet: @Runinhighheels is doing an awesome giveaway! http://www.runningbackwardsinhighheels.com
Good Luck everyone and I hope you like me it!

We love pizza around here. And pizza that you can cook in the microwave,? Consider us sold.
The crust is thin and delicious. And the flavor? Mouth watering.
I personally love the Six Medley Cheese, but you can get it also in BBQ Chicken, Vegetable Medley, OR Chicken,Spinach and Mushroom.
I also received a set of locking storage containers, which totally rock. I love me some good storage containers.
Want to win a coupon to try Freschetta by the Slice and your own set of storage containers?
All you have to do is:
Follow my blog (Mandatory Entry)
Follow me on Twitter (Extra Entry)
Follow Freschetta on Twitter (Extra Entry)
Grab my Button (Extra Entry)
Please leave a separate comment for each entry.
Giveaway Ends Tuesday, May 10th at midnight.
Freschetta provided me with a set of containers and coupons for the pizza, but the ideas are solely my own. I was in no other way compensated for this review.

Saturday night we did PF Changs to celebrate mine and Philly's birthday with the his side of the family.
It was delicious!!
Claire likes to show her her tricks!
Claire.. the snotty nosed kid….
It's the Birthday Boy!!
His present from his parents! I'll ruin the surprise since I didn't take anymore pictures.. it's an apple tv!
Yesterday was his actual birthday- I got him a Jan cake- it was delicious! I cooked and my parents braved the storm to come eat some cake with us.
I would have loved more pictures of yesterday, or ya know, ANY pictures from yesterday, but I am not going to lie. My days are starting to not have enough hours in them. And I don't like that one bit. So, I think I am going to attempt to go work out at 5 in the morning… I am not a morning person, but I think this will solve the drowning feeling that I feel from all the stuff I have going on and what I want to accomplish during the day.
Anyway.. Random. Only in the South can you pull over on the side of the road and buy a gallon of fresh strawberries for $12. Yum. They are so delicious.
Now onto the Giveaway winner…
Congrats girl!! E-mail me and I will get you hooked up!

Lately, I have been having a hard time figuring what to cook for supper. All of my recipes call for tons of ingredients and I am tired of listening to hubs complain about the ever growing food budget. Since I listen to Dave Ramsey a lot, I was aware of E-Mealz but wasn't sure about actually joining- what if I didn't like the recipes?
Well, it turns out the recipes are delicious and it has it's own shopping list.. organized based of grocery store sections. It is working out really well- we are able to eat the left overs the next day for lunch too- so it's like two meals in one!
I really love how organized the list is- say you don't want meal 6? Well, there is a column that says which ingredient is in what meal and you can just mark out every thing needed for meal 6. Super easy!
Plus, it gives you an estimated total of your grocery bill!
They have low carb, Weight Watchers options, gluten free, vegetarian, low fat, couples only options.
And also store specific- Walmart, Kroger, Publix, Aldi, Ralph's, or the any-store option.
The recipes are delicious and for the most part- the girls will eat them. It has really changed our eating habits- dinner at the table every night. And we make Addison try it before she says she doesn't like it.
Don't forget to check out their
twitter
,
blog
, and
Facebook
pages for more ideas, and money saving tips!
Think you're ready to try it?
If you sign up, you can receive 15% off through April 30th!
AND…
I am giving away a 3 month subscription to E-Mealz to one lucky reader!
How to enter?
Just follow my blog and leave a comment
Want some extra entries?
Follow me on twitter( 1 extra entry)
Tweet about the giveaway (1 extra entry)
Follow E-Mealz on twitter (1 extra entry)
Grab my button (1 extra entry)
Please leave a separate comment for each entry
The giveaway ends next Thursday, April 7th at midnight.