Remember when I was all, "Where are all these toys going to go??" Yeah well….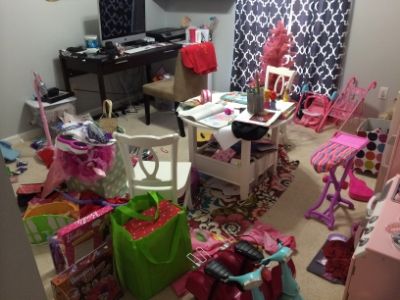 So, we had to clean some stuff out… you know, on top of the two garbage bags I did before Christmas. And I decided to include the girls… I won't give you the rundown on the drama, but I am sure you can imagine.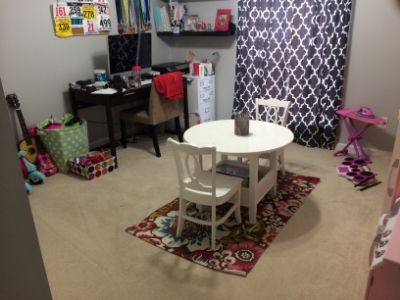 One of the girls presents from my mom was a tv, and the only way I agreed to it was that it would go in the play room. But somehow, during yesterdays discussion on where it would go, I was overruled and the tv went in the girls bedroom. Which meant, I had to rearrange their bedroom.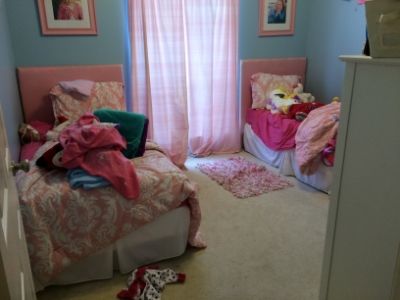 I can honestly say, I'm not very excited about this. But, seeing as I wanted to give their room a facelift, I'm trying to see the silver lining in it…. I want new bedding for the girls.. something with a lot of color, and I don't want to have to repaint the bedroom. Any suggestions? I'm also thinking shelves for pictures and a medal hanger for A's gymnastics medals.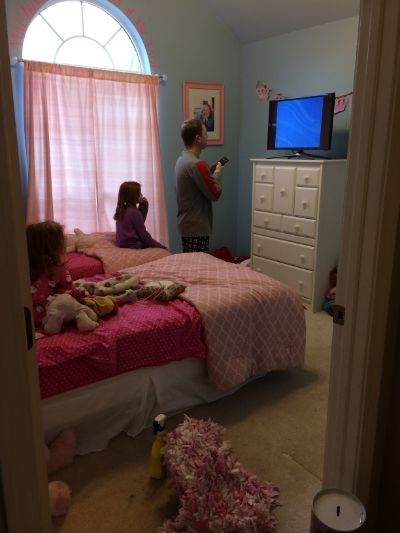 We had our annual girls Christmas dinner… good times are always had, as these ladies are some of my oldest friends.
We made the world's smallest cookies with the Easy Bake Oven… it only took an hour. But this girl was ecstatic.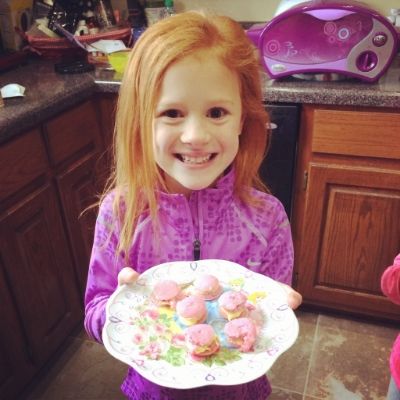 I've been what feels like laziness, but it's really just what normal people do.. sleeping until 7:30-8, and not rushing around trying to complete a million tasks. It's been a nice change of pace!

Run/swim/bike a combined total of 1500 miles.

Didn't happen. I was right at 1,000 miles.. pretty far off. 

Run 3 half marathons this Spring.

DONE. 

Complete 3 tri's this summer.

Only did 2.. stupid injury. 



Don't die during the Ragnar Relay.

DONE. 

Run a sub 2:15 half marathon.

DONE. 

Cook dinner every night for an entire week.

Totally forgot I set this as a goal..

Grow an herb garden and use it!

Nope. I have a feeling I will never do this.

Balance between my goals, John's goals, and what's good for the girls. Reaching goals take sacrifice for all parties, and it's very easy to become selfish with what you want, and not what's best for the family.

I'd like to think I did this! 

Take the girls on a weekend trip.. somewhere fun but within driving distance.

DONE. The cruise counts, right??

Be able to do the splits.

This is laughable that I set it as a goal..

Continue with cross training and weight training.

DONE… Err… still a work in progress! 

Clean up my eating… being more mindful of what I am putting into my body.

Still a work in progress…

Go to a Pro Football Game.

Another one that's probably not going to happen. 
I haven't set my goals for 2014 yet.. I'm a little disappointed that I missed so many. Oh well! Let's take a look back at how EPIC 2013 was.
We started off the year with C turning 4…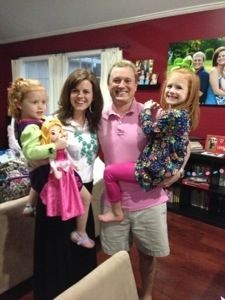 And then I ran Ragnar Relay FLK… I still can't believe I did that.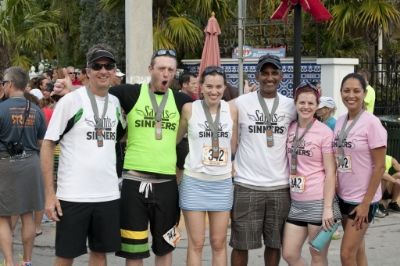 We went to the National Title game… and I was photobombed by my brother in law.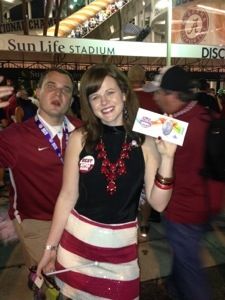 We had a snow day…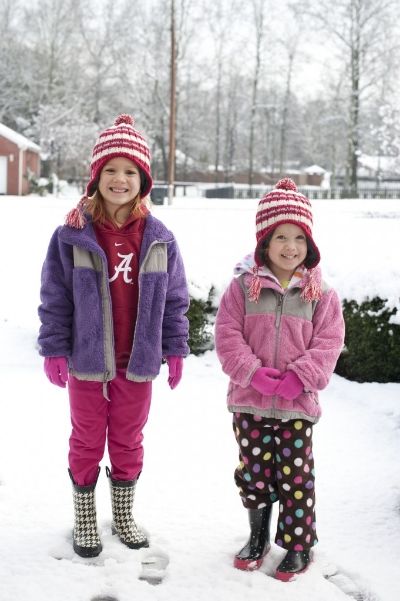 I ran Mercedes.. and officially crushed my sub 2:15 goal.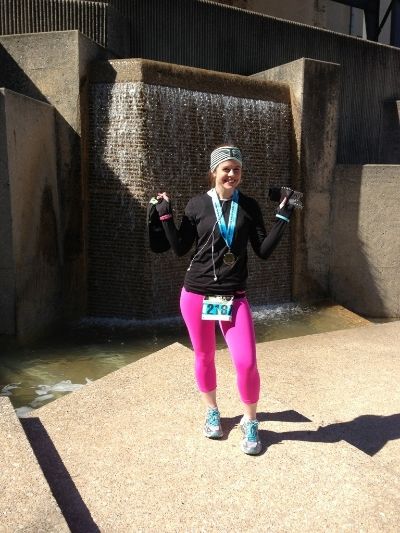 And then 2 weeks later, I ran Tuscaloosa and PR'd again..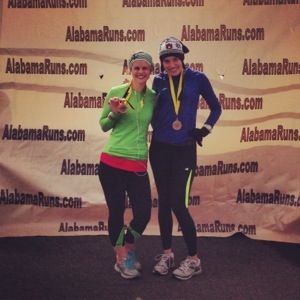 I went to Texas for the final BlissDom…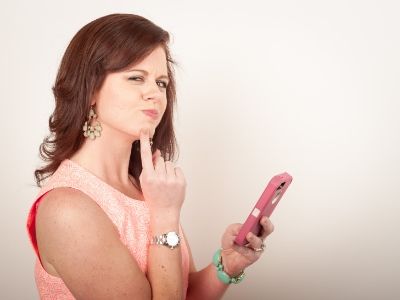 C discovered her love of a knee pop..
I went up to DC and ran Nike Women's with Molly… No PR for me, but still was one of my favorite races.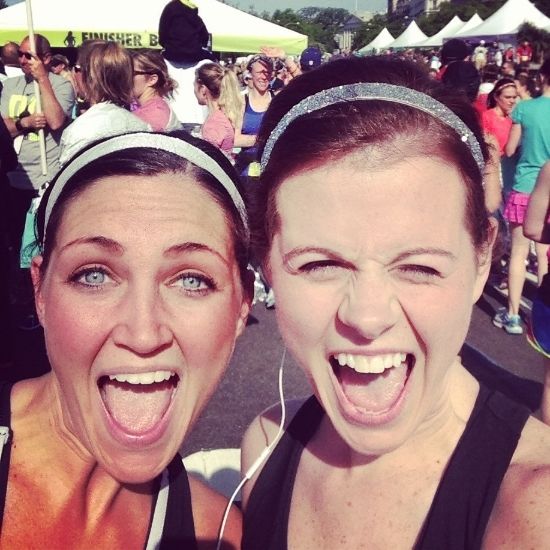 I did another Tri.. this one with J and I placed in my Age Group again.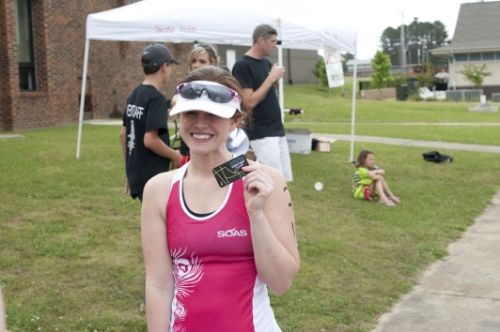 We went on a cruise… and had a fabulous time.
On the cruise, I got this super sweet bruise from an EPIC Dodge Ball game.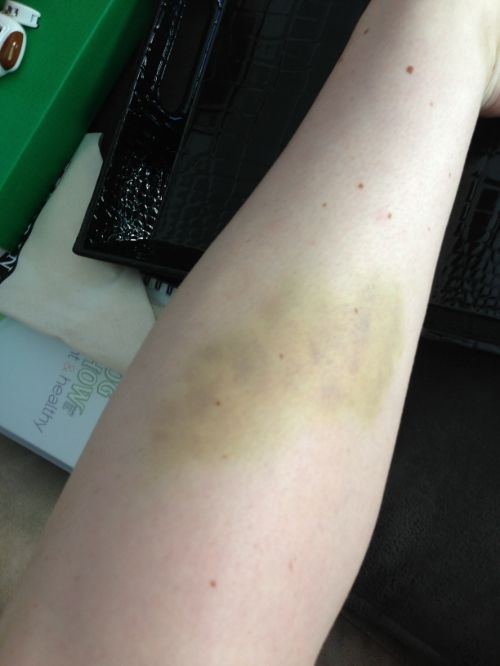 Tried some Energy Bits… loved them so much I became an ambassador. (Use RUNINHIGHHEELS for 15% off!)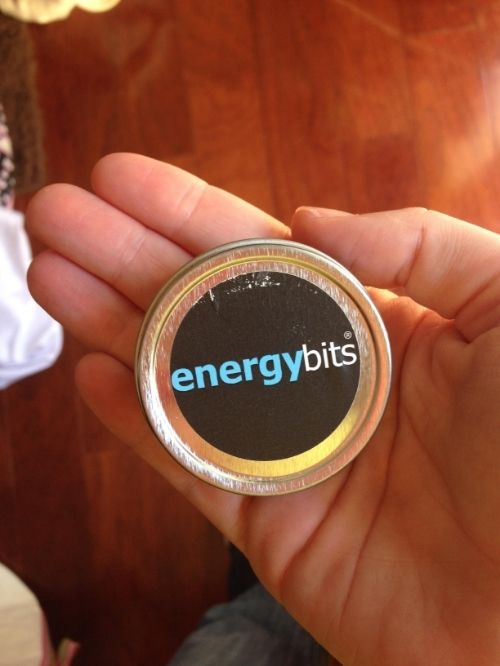 We went to the lake and Addy drove a Sea-Doo…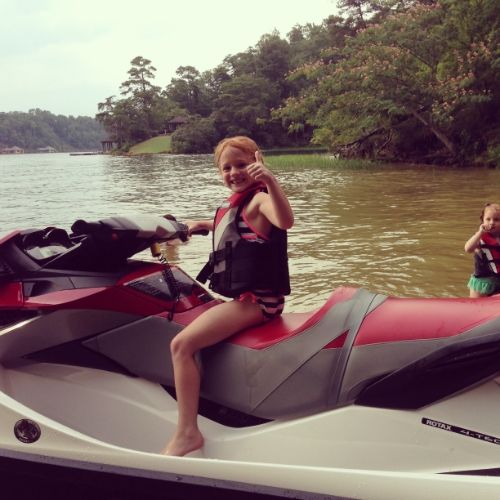 I raced twice in one day.. Triathlon in the morning and a 5K at night.
C found out just how dangerous treadmills can be…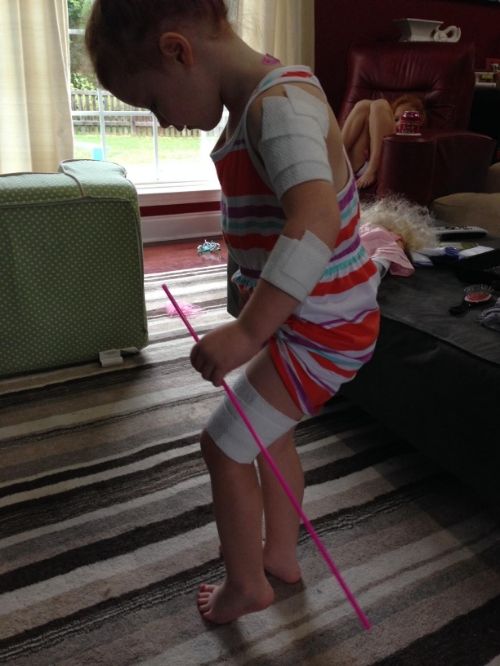 We had our yearly girls trip to the lake…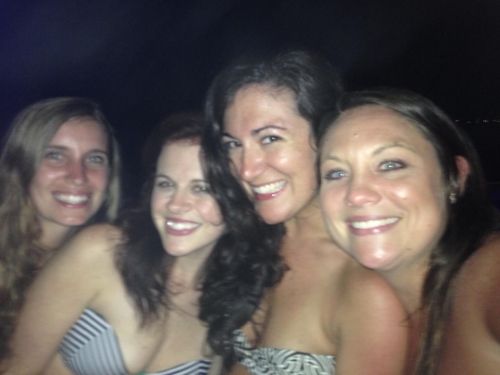 And I got injured… not at the lake. Just injured in general.

We went to the Georgia Dome and hung out with some Hokies… Hubs photobombed pictures with "number 1″.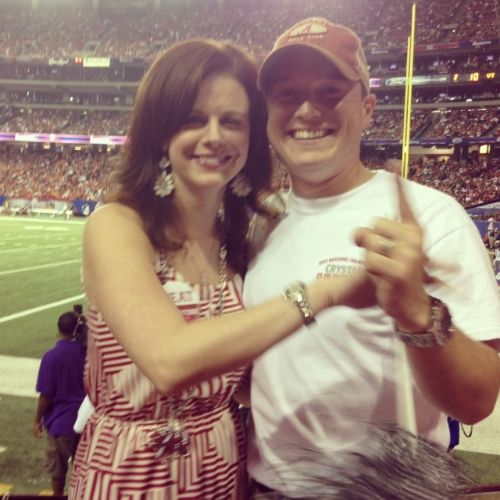 We took the girls on the Carnival Conquest…. and had a fantastic time.

We went to a few more football games….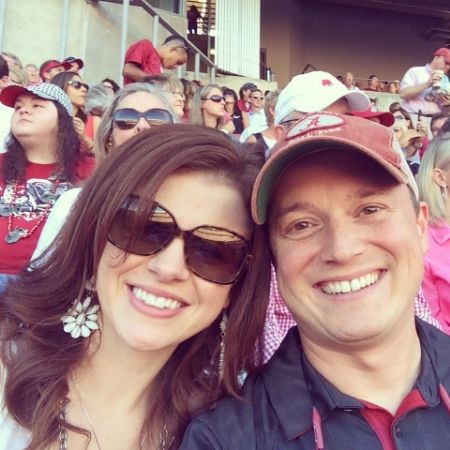 and The Lumineers in concert.. photobombed once again by my brother in law.

Mom and I took Addy to the American Girl Store in Atlanta.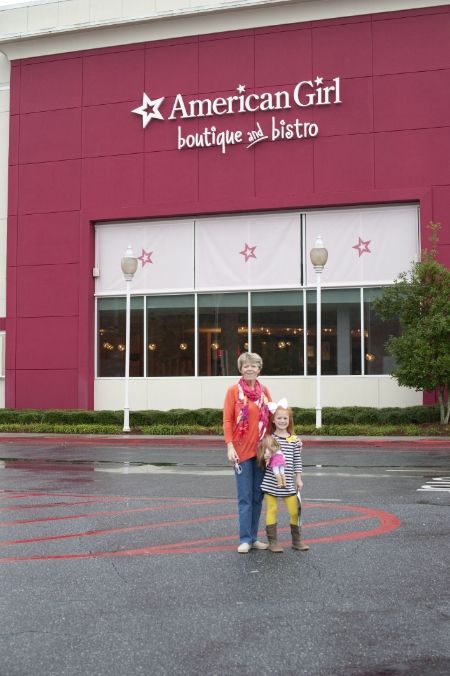 I got out of my comfort zone and ran with groups of unknown people… sometimes seeing these gorgeous sunrises over Birmingham.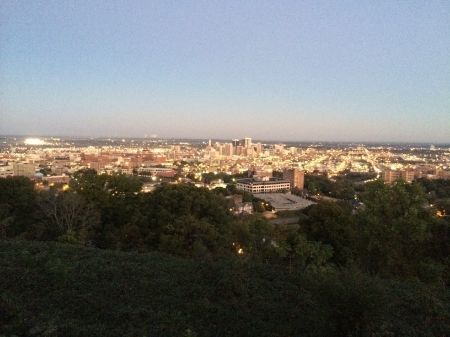 I ran a comeback 10K.. and PR'd it.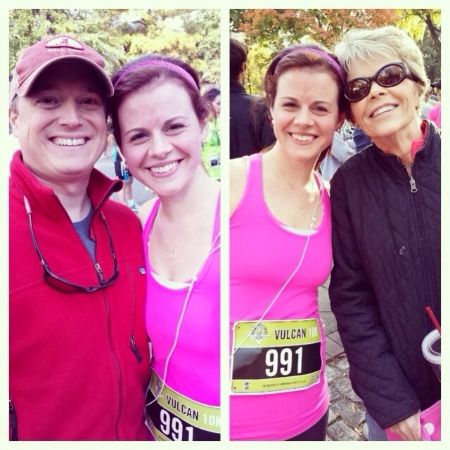 Photobombed once again by the number 1…

And I ran Magic City again.. cursed it until the end and crossed the finish line with C.

All in all.. 2013 was EPIC.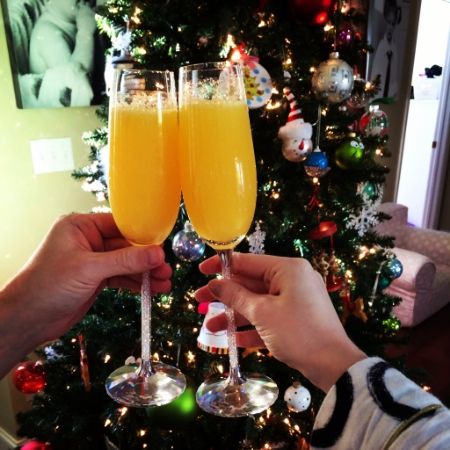 2014 has some big shoes to fill… Hope it can live up the expectations.
Are you sad to see 2013 go??

It's like the Jefferson's around here.
I am making the switch from Blogger to WordPress.
It's scary.
Things are still under construction but I think Jenn did a FANTASTIC job. I am so happy she continues to work with me.. I feel so high maintenance though.
The plan is to start answering questions and comments in the comment section, just so everyone can see the answer to a question that was asked.
I have lots of things I want to blog about in the coming weeks, so expect those!
I hope you like to look of Running Backwards in High Heels.. because I really do!
Also, since I am switching from Blogger to WordPress and won't have my dashboard to read blogs anymore and I am not a fan of Google Reader, how do you read  blogs?? Any suggestions are welcome. I hope you will make to switch to follow me over here.