**DISCLAIMER:  PICTURE OVERLOAD**
My eldest ginger flipper turns 7 this week and we had her party this past weekend. She requested a Sprinkles party and to be honest, I had no clue what to do with that. So, I just covered everything in sprinkles. I'll be honest, I didn't buy the first thing for this party until Thursday. Oops. Really dropped the ball on that one. But I think it turned out nicely!!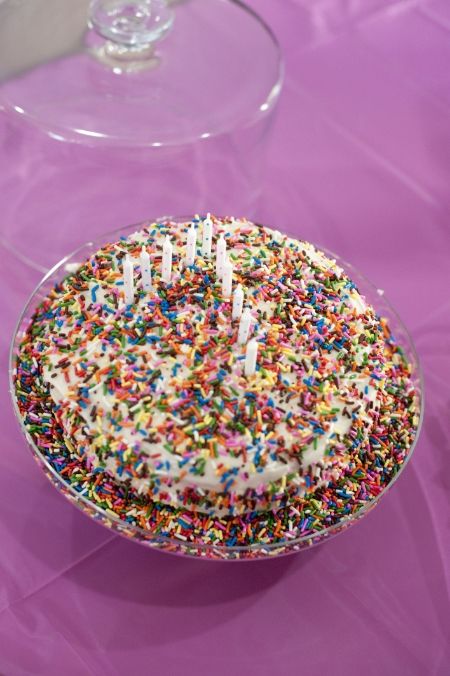 I was such a slacker about it that I couldn't even get someone to make the cake, and I had to make it myself.
We didn't do a huge party, just family. Part of her present is to go to the American Girl store in Atlanta this week.
C, Tay, A, and Avery.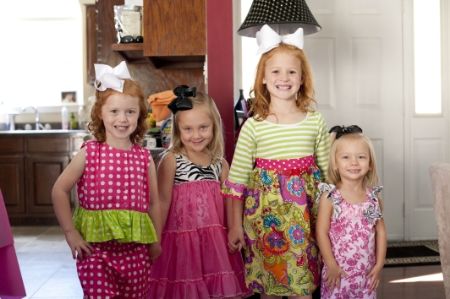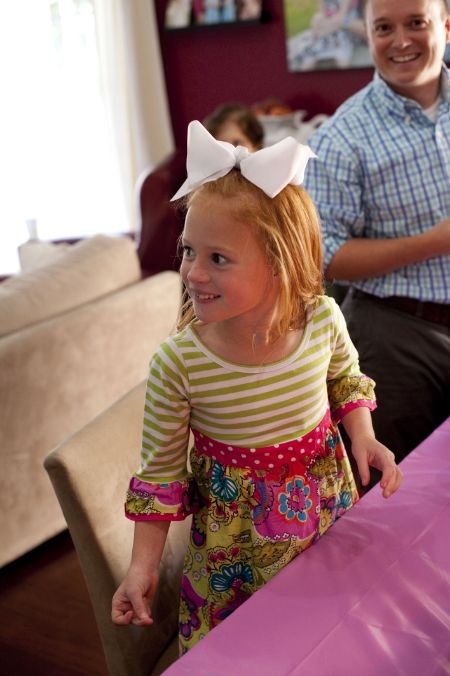 I love this picture.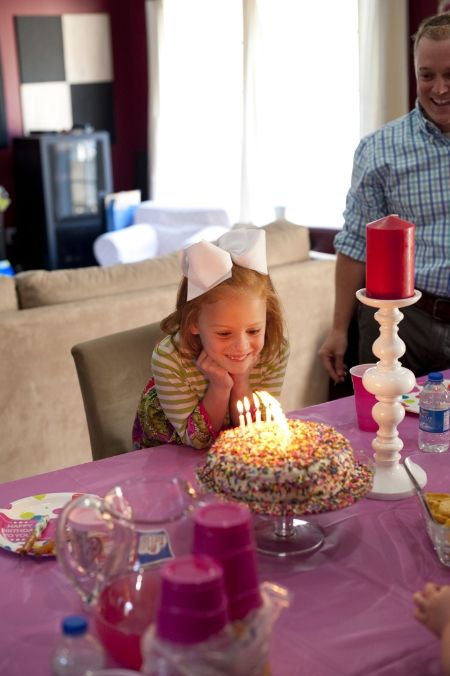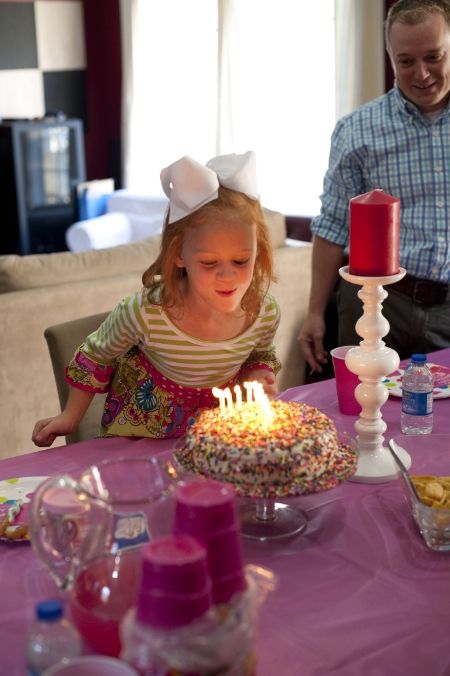 It's hard work blowing out all those candles!