This past weekend, my Twitter turned in real life friend, Jen came into town on her way to rocking New Orleans and I just had to drive down and have dinner with her and several of the Resolute Runners. It was great to meet some new people and see some "old" faces.
Jennifer is one of the first local runners I ever met on social media and she has introduced me into a whole new world of crazy with Resolute Running.. but it feels good to know they are other runner crazies out there and most even more hard core than me.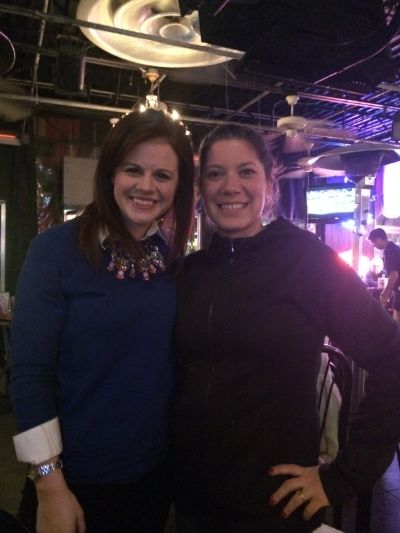 The man, the myth, the legend… Coach Alex.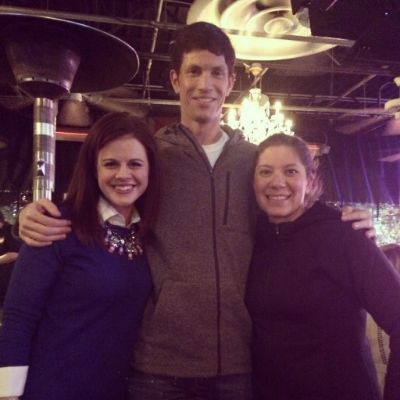 After loading myself up on pizza, I met my Saturday morning crew at a ridiculous time of 5 am to get in 12 miles. With it being my last double digit run before Mercedes, I really wanted things to go well. Let's just say… it didn't. I felt tired, lethargic, mentally not into it. We looped back to pick up some more runners around mile 7, and were waiting on them to stretch and I think we cooled off and I just could not rally. The next two miles were miserable and I just headed back to the car. I couldn't force myself to run another 3 miles. So I finished out with 9. I think I hadn't had enough water and I think my Chick-fil-a addiction is catching up with me.. So, I'm vowing to give up Chick-fil-a for the rest of the month and also make sure I'm drinking enough water. This is going to be hard, y'all. Hopefully, I will see a difference in how I feel.
I will honest, y'all. I am tired of running in this cold. When 32 degrees is "warmed up", you know it's a problem. I'm tired of fleece lined tights, and Michelin man layers, and gloves, and ear warmers. I hate using up all the hot water trying to thaw out after long runs too. There. I said it. I'm not cut out for the cold. Give me heat, humidity and mosquitoes any day. Someone needs to remind me that I said that come August.
The start of February brings the start of my 5th month with the RR team. Mercedes will be the first race on a full training cycle with my coach. I feel stronger coming back and am really hoping for a sub 2 at Mercedes. I'm still running in the brace, but starting to come out of it. There is still the normal soreness in the ankle, but it's always there and probably won't go away for a while.
I'm trying not to get nervous and psyche myself out for this race, but I want to break 2, so bad. I've been so close in the past, so I know it's there. I've put in some serious training in brutal conditions. Between wind, rain, wind, cold, wind, more cold… I'm just hoping for decent weather with no wind, please! I want to sign up for Tuscaloosa as a safety net race, but I'm not sure of my March work schedule yet, and if I thought January was busy… March ain't got nuttin' on it. It's insane.
I'm ready to race in this shirt!
I hope you guys will stick around for the upcoming racing nerves… they are sure to be good ones! I'm hoping to knock out some projects with all that nervous energy!
I need to start thinking about my playlist… I hardly run with music anymore, so tell me what you're listening to!

Life has been and will continue to be ridiculously busy for me… I don't know how I let this happen, honestly. Between gymnastics, work, running.. the time just slips away from me and the next thing I know, I won't have a free weekend until the end of April.
Anywho, this past weekend, we drove to Tuscaloosa for A's meet that was Sunday morning. It was the Pink Meet weekend, so Denny Chimes was lit up in pink.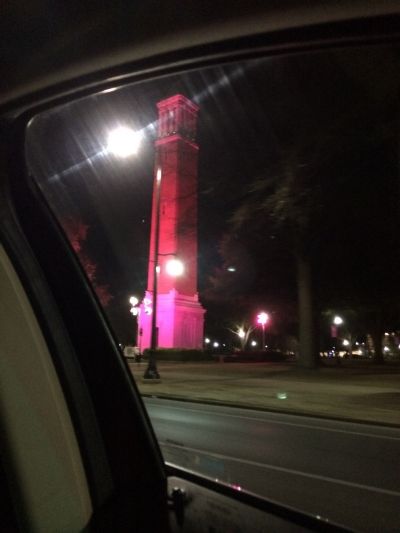 A found an interesting water bottle at Uncle Jay's house. We told her that maybe she shouldn't pack it for her meet.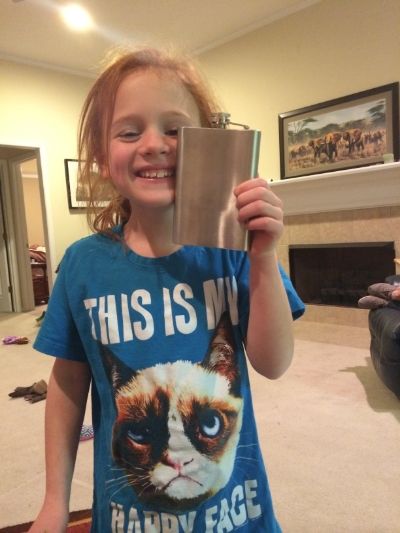 Speaking of Uncle Jay… his birthday was that Sunday and I know how he wanted to spend it was waking up for an 8am gymnastics meet. But at least The Reds drew him a picture!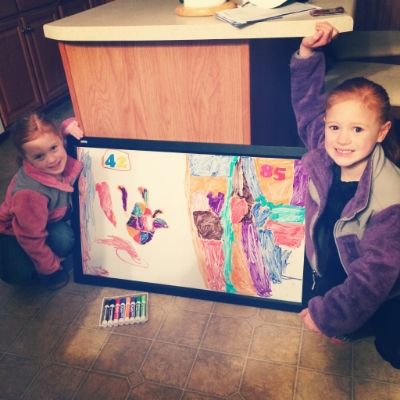 A got 5th overall, 5th on floor, 2nd on bars… I think. I can't keep up. With so many meets back to back it's hard to keep up. All I know is, we have a butt ton of medals all over the house.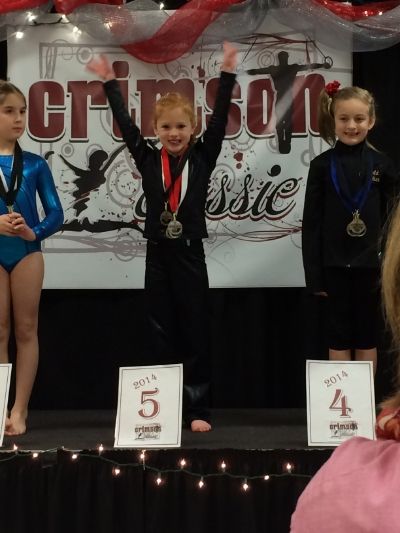 Their team got 3rd overall and I love this pic of her peeping over the top of the banner.

We love the Crimson Classic!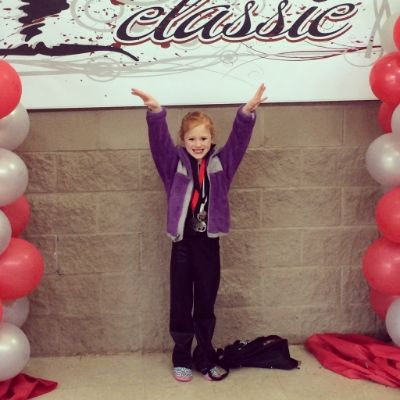 Afterwards, we ate at T'Town Cafe and it was delicious! And you can tell that C gets her looks from the M side of the family. She loves her Uncle Jay!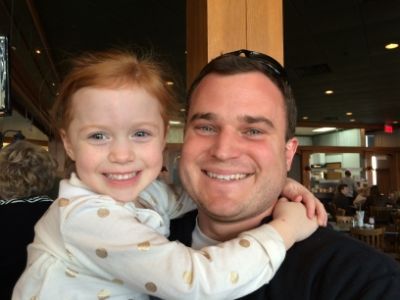 After lunch, we headed back home and I had to head out for my long run..Solo. It wasn't terrible but I would've liked some company. I ended up taking my phone and group texting with Becca and Molly the whole time. Even if I couldn't respond, it was nice to know they were there!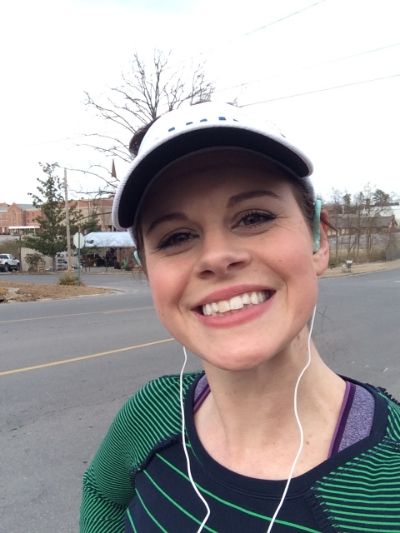 I had texted my sister and told her that I was heading out for a run and if I knocked on the door, to let me in to pee or give me some water. I was about a block from her house, but not planning on stopping, when I felt something cold and wet hit the back of my leg. I completely panicked, thinking, "This is why you don't wear skirts or shorts! Things touch you!" I turned around and saw my nephew's dog wanting to play. HOLY CRAP. That dog scared the crap out of me. So, I ran the dog home, only to not be let into my sisters house. No one would answer the door! After a several minutes, I just looked at the dog and said "Stay!" and went on my merry way.
I've got one more long run before Mercedes in a couple of weeks.. my thoughts on that will be coming up soon.
Happy Friday, y'all!

Yesterday started a normal day off for me. Texting with my friends, some laundry, straightening up, etc. I knew it was going to be a cold one, but any snow was predicted WAY south of here, so I wasn't really worried about anything. Around 9:15 I was informed that The Reds school was closing at 10, so to town I went to get them. It was snowing pretty heavily by that point and I actually slipped a couple of times while going to get them. I got some quick pointers from Molly on driving in the snow.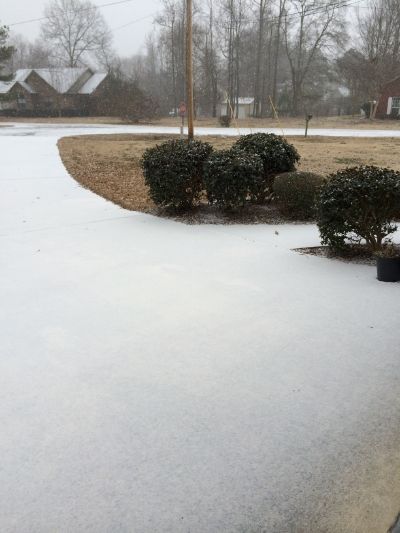 I was ready to get back home with my reds and snuggle down.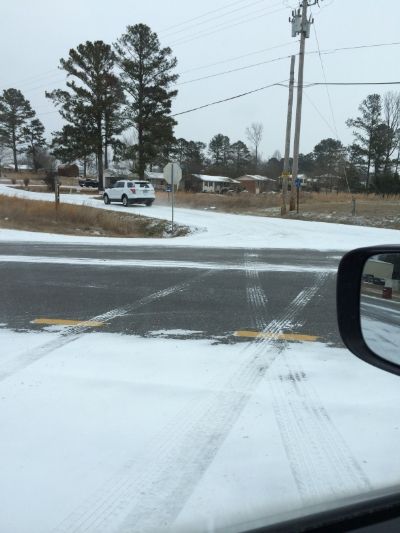 Big Red wanted to play immediately… so I bundled her up. Little Red wanted to put on her fleece pi's and work on a craft… Polar opposites, those two!
C does a snow day with a little Princess dress up.

School was canceled for Wednesday here, so we weren't going anywhere.
In case you were wondering, the girls woke up at 6 AM… on a day with NO SCHOOL!! I asked A why they were up so early, and she said "That's what kids do!" No… Kids sleep late and don't wake up the chickens! After spending 15 minutes getting The Reds dressed for them to play outside for 15 minutes. Then the inevitable was asked… "Can we get out the Easy Bake Oven?" Oof. I tried to hide it. I am not good with this thing and A's attention span just isn't long enough for it. After an hour of attempting to cook some chocolate chip cookies, I gave up and just let them eat the semi-cooked cookies.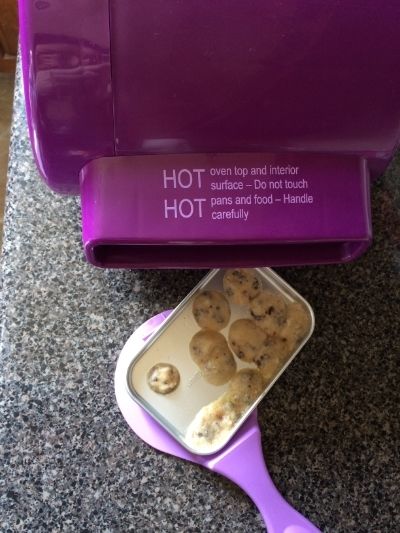 I'm glad to know all of my friends and family are safe… there are some terrible stories out there!! Before you Notherners judge us… you should read this!

Since this is the year of the 30 Before 30 List completion, I thought I'd give an update on it. A lot of things aren't going to get done, and my 2014 Goals reflect a lot on this list being completed.
Here's the mission: Complete these 30 tasks before I turn 30.
Start date: February 4th,2010
End Date: April 20th, 2014
Bold-Completed
italics-in progress

Fitness:
1. finish a 1/2 marathon
2.run, without walking, an entire 1/2 marathon
3. finish a sprint triathlon
4.learn how to swim properly
5. reach a goal weight
Family Life:
6. decide if we are finished having children <—-still unsure
7. have a somewhat successful photography business
8. have a date night once a week for an entire month with hubs
9. be in a bigger house <—Not going to happen
10.learn how to make homemake cupcakes and decorate them
11. finish the girls baby books
12. organize my desk and keep it organized for one month
13. grow an herb garden and hopefully use it
14. Live on a budget for two months
15. Donate my hair to locks of love <—-Having second thoughts on this one…
16. take Addison to an Alabama gymnastics meet
17. Adopt a child from an Angel Tree at Christmas
18. Cook dinner every night for an entire week (0/7)
Travel:
19.Take both girls to Disney World
20. go to Chicago
21. wine tasting in Napa Valley
22. go to a Pro football game <— Not going to happen.
23. See every SEC Stadium (4/12) <— Not going to happen. 
24. go to Vegas
Bloggy:
25. meet a bloogy friend
26. do a complete blog makeover on my own
27. go to a Blog conference
Miscellaneous:
28. Sky Dive
29. Make John homemade Tiramisu
30. Take a Girl's Only trip

This party wasn't up to my normal, completely over the top parties.. because, well, I'm tired. I had left over plates from A's 7th party, so I just used those. Oops.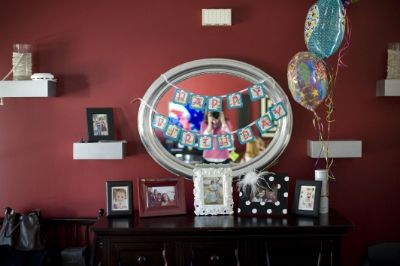 C and her GiGi
The food was low key, since we had the party right after lunchtime.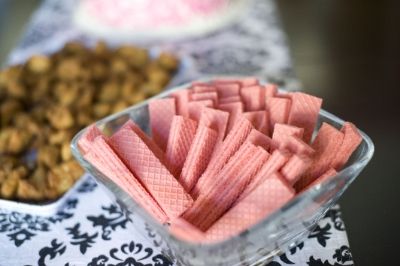 But, you know I can't NOT do a fabulous cake.. and this one was fit for a princess!!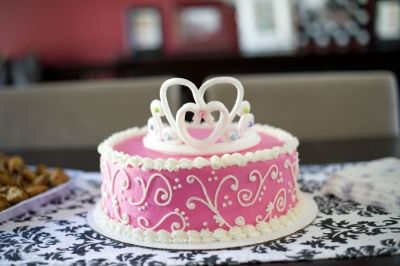 The Reds and Nana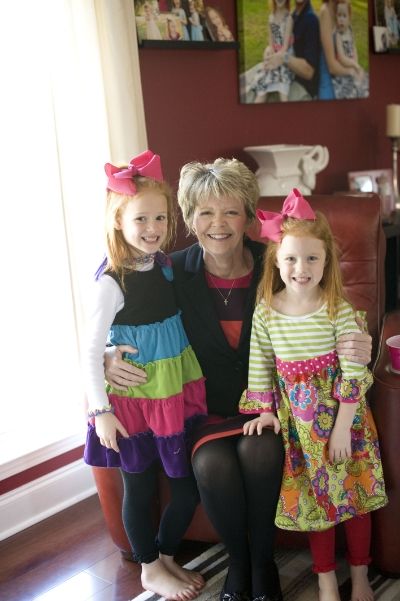 So, C got this hat from Nana that when you push the button the tail raises.. super creepy.
Sweet little girl..
She was so proud!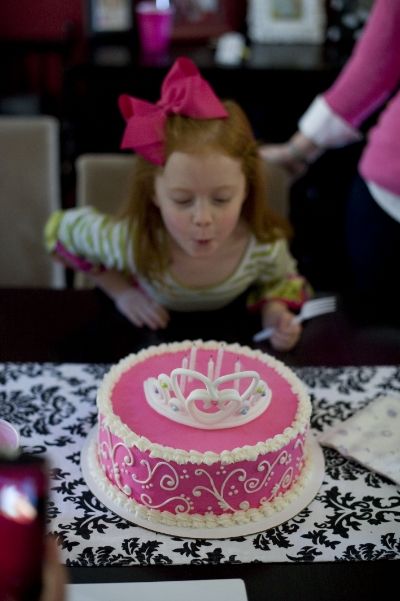 Of course it's not a true family gathering without a game of football…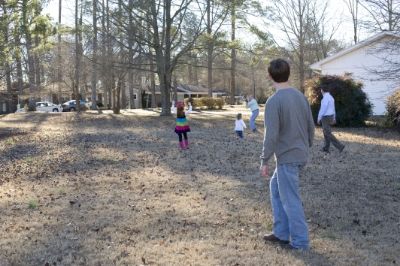 He's my lobster.. Such a good assistant for party planning.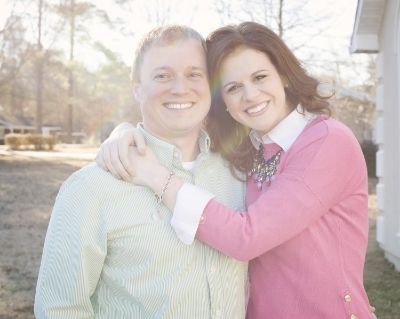 Our family of 4…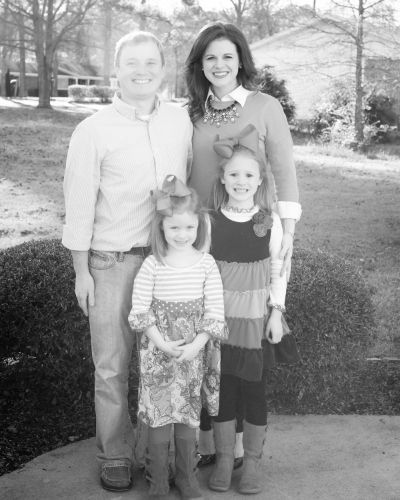 Hope you enjoyed the birthday party recap!

1. I stepped out of my comfort zone, once again, and went to the Birmingham Track Club End of the Year Party. I met some more of my Resolute Running teammates and Tanya was nice enough to want a picture with me… She must have felt my super uncomfortable vibes rolling off of me. The place was packed and I don't do well with large crowds… so it was quite the test, but I survived.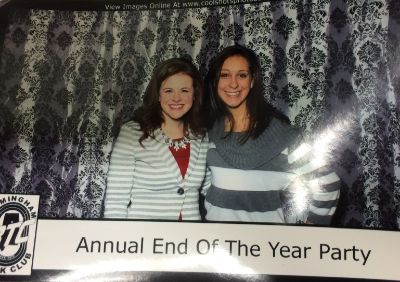 2. I was interviewed on a podcast a few weeks ago and forgot to post the link on the blog. Oops. Sorry y'all. It was the Lifestyle Accountability Show and if you want to hear me say "Umm" a lot with a Southern accent, then be sure to check it out!
3. I was chosen as a 2014 Nuun Ambassador. I have used only Nuun for rehydration for about the past 2 1/2 years and this is just amazing to me. I love when races have them at the water stops.. like Nike Women's and Ragnar.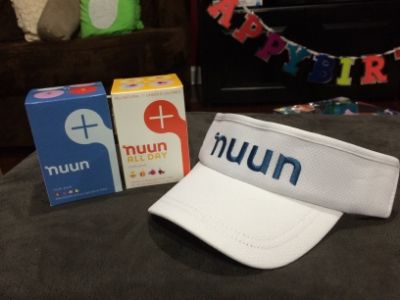 What's going on with your Tuesday?? Anything exciting?

How is this possible? C, you are FIVE. This is such a big milestone and yet, it doesn't seem like it should be here yet.
I still remember how much your CRIED as a baby… how I was completely and utterly overwhelmed by having two children. But, you have turned out to be one of the sweetest, most loving children I have ever known.
You are so stubborn at times. You cannot be made to do anything that you don't want to. Not in a "defiant" way.. but in a "I'm not listening to you and you aren't going to make me" way. At the same time, you are organized and will always do what someone asks you to do… when you are ready.
You hate to get in trouble.. if you think you have disappointed someone, you'd think the sky was falling.
For someone who has had trouble being in pictures, this past year, you have come out of your shell and are REALLY into taking pictures now.
I am so looking forward to watching you bloom into a young lady… it's going to be amazing.
I love you, sweet girl.

To be perfectly honest… I really don't have goals for 2014. Okay. That's not true.. none that you probably didn't already know.
Try to complete as much of my 30 Before 30 List as possible
Run a sub 2 half
I'd like to run as close to a 1:50 half as I can.
Train smarter with my coach
Clean up my eating habits… I really need to break my love affair with sugar.
Celebrate turning 30 and not be sad.. that makes me laugh just thinking about it.
Run 1,000 miles for the year.
Continue to balance family, work, and fitness.
Try to have more patience with the girls.
To see Molly twice this year.
Take our girls "Dirty 30″ trip.
I have a secret goal.. I'm not sure I'm ready to share, but it's fitness related.
What are your Goals for 2014? Link your post in the comments.. I want to read!!